Customized packaging for Valentine's day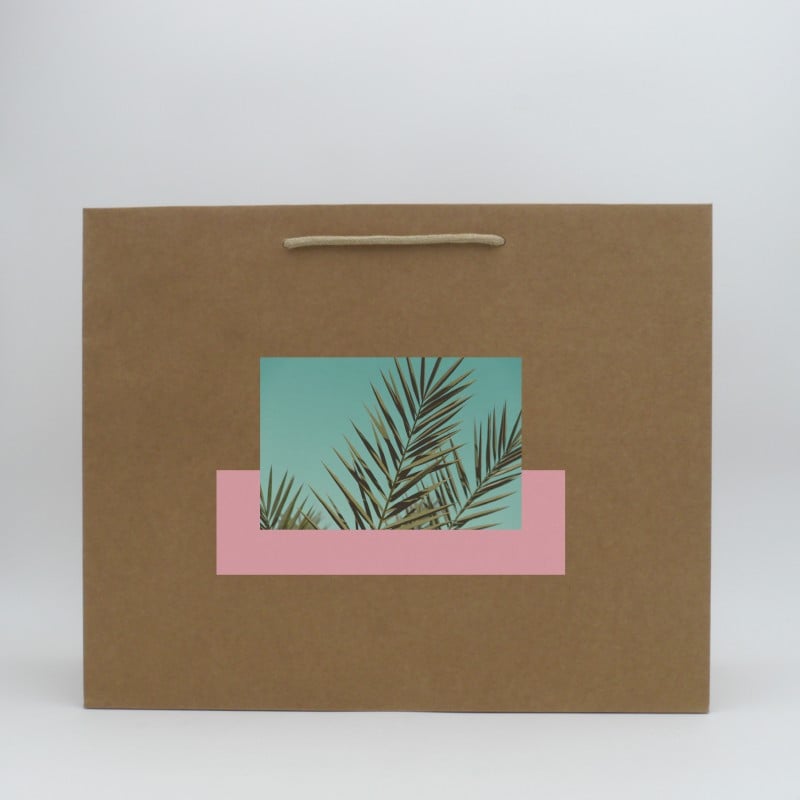 By Max Fromont
Personalized packaging for Valentine's Day
Valentine's Day is one of the first occasions of the year when a personalized packaging suitable for the event is imaginable. Indeed, this special day traditionally allows companies to sell a number of products related to this special day. Give your customers the opportunity to offer a Valentine's Day gift in a personalized wrapping.
Many types of companies are developing special offers for Valentine's Day, the mainly concerned sectors are florists, candle designers or food vendors and producers.
any people wish to offer their partners attention for this occasion. In order to allow your customers to immerse themselves a little more in Valentine's Day universe, you can opt for personalized packaging for the occasion to surprise your customers and their partners.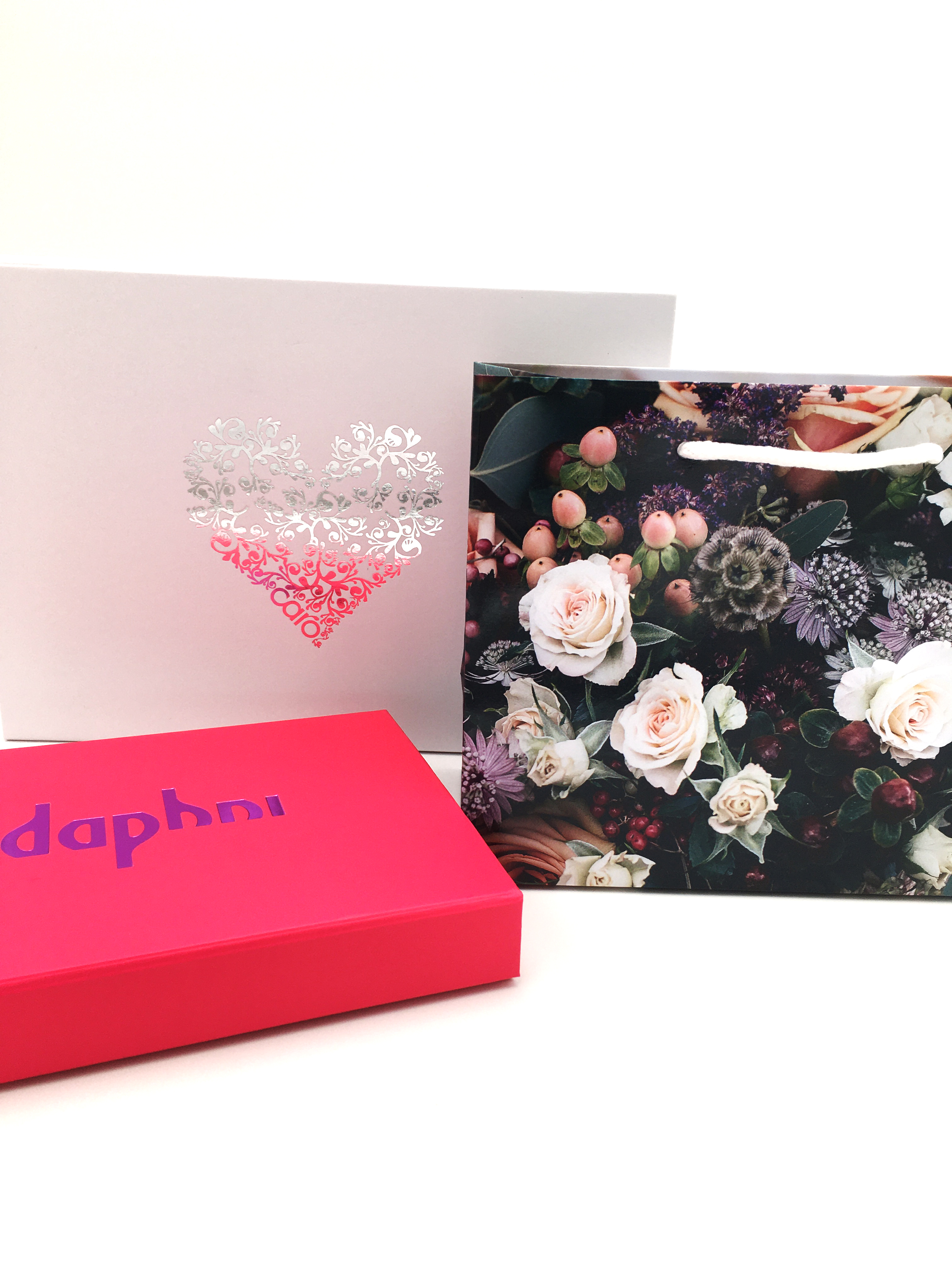 Personalized packaging for a wide variety of products.
Centuryprint has developed a variety of personalized packaging that can be used to wrap all types of products. In order to meet many needs, we offer many types of packaging, some more appropriate than others for certain areas of activity.
Different types of packaging can be used to package products commonly consumed during the annual Valentine's Day celebration. First of all, we present some models of boxes that can be used to contain your products for Valentine's Day. We also offer you a customizable cotton pouch. Finally, printed tissue paper can also find its use in a successful Valentine's Day packaging.
Personalized gift box for Valentine's Day
The first personalized packaging that we offer can be used as packaging for Valentine's Day. This one is the Flowerbox, a voluminous personalized cubic box with a lid. This packaging can fulfill many functionalities, it is able to contain a wide variety of products. This customizable cardboard gift box is delivered flat and has a rigid bell cap mounted, you will save space by opting for this type of packaging. The Flowerbox is perfect to contain products such as floral arrangements, ready-to-wear accessories (belts, scarves and ties), cosmetics, perfumes, jewelry, decoration (teapot, statuette), MUGs (cups) and candles.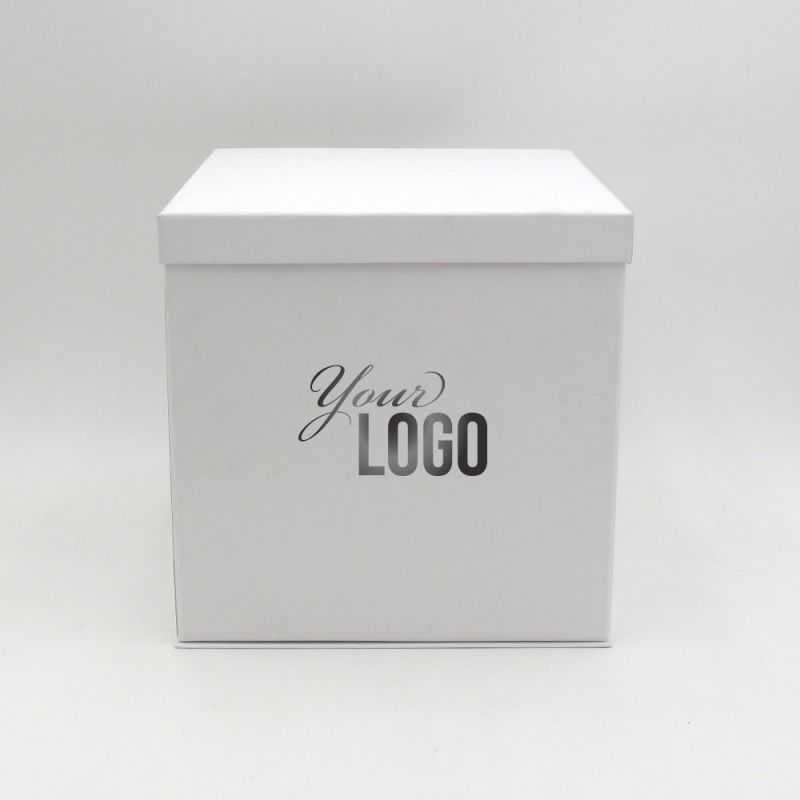 It can be assembled instantly and remains in the assembled position thanks to a clever tilting mounting system with a permanent sticker. It is made of solid 100% recycled cardboard of 1200 gr/m² covered with a 140 gr/m² cover paper (inside and outside) with or without lamination according to the colors. This type of packaging is particularly suitable for wrapping a product on Valentine's Day, your customers will be very pleased to offer their gift in this packaging.
The second type of packaging that we offer as a particularly suitable packaging for Valentine's Day is the Smartflat. This large drawer box is a personalized gift box flat delivered. Easy, simple and quick to assemble, this drawer box is delivered flat in two parts. The Smartflat box has been thought and thought for the most beautiful brands in order to combine elegance and practicality. It is made of 1200 gr/m² rigid and recycled cardboard, covered with matt white or black kraft laminated paper. It can be used in the shoe industry as well as in art and gastronomy. Its assembly is done without glue by simple folding.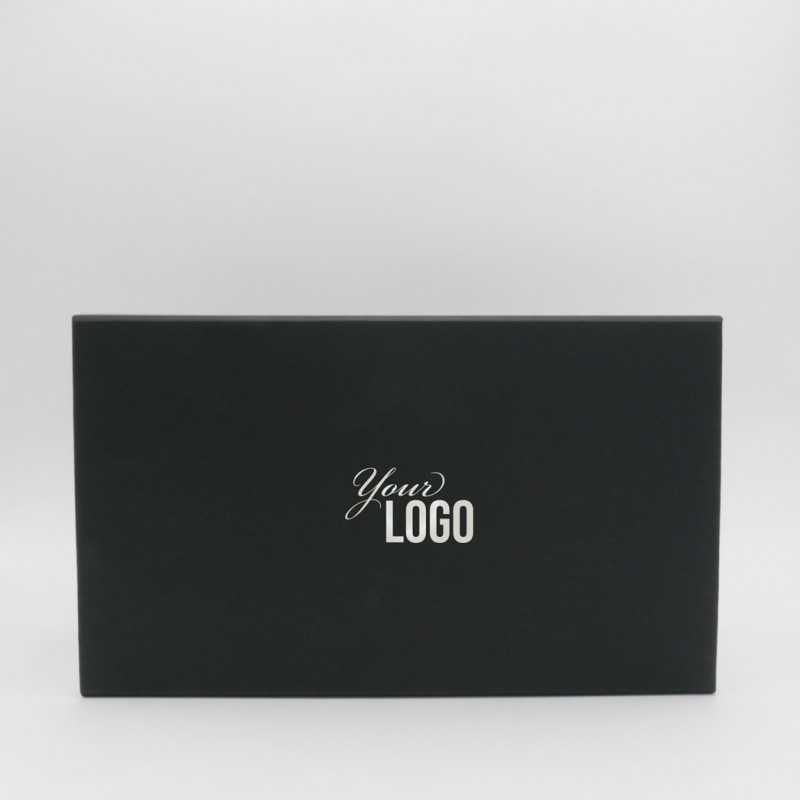 This packaging is very voluminous, nevertheless it remains elegant, you will be able to make it contain a great variety of products. It is conceivable to pack some flowers in it, as it is completely possible to use it to offer scented candles. Valentine's Day packaging in the form of customizable gift boxes offers great creative freedom.
Under the current conditions, it is possible that Valentine's Day will be celebrated differently than in previous years. In fact, online sales have strongly increased last year, as shown in our blog article published a few months ago. In order to respond to this change in consumer habits, Centuryprint offers you the Postpack. This customizable shipping gift box offers the possibility for your customers to receive a personalized packaging in the colors of Valentine's Day.
In addition, it is interesting to note that the Postpack shipping box can be used to send other customized packaging that we offer. Indeed, 4 formats of the Postpack can be combined with the Hingbox. The hingbox is a very thin magnetic box. You can use it to pack jewelry or any other delicate product.
The cubox is also a model of a personalized magnetic gift box that can be used as packaging for Valentine's Day. Indeed, this printable gift box is particularly suited to contain scented candles. This cubic gift box is voluminous, a large candle or several small ones can find their place in it safely. It is also interesting to note that this printable gift box is delivered flat, its assembly is very fast.
Personalized cotton gift pouch
Another custom packaging solution that we offer to wrap your most delicate products is the cotton gift bag. Indeed, this customizable cotton pouch offers you the possibility to wrap your most delicate products in complete safety. Your products will be safe there, the pouch will also be a pleasant surprise when the product is unboxed. This customizable fabric pouch is available in different sizes.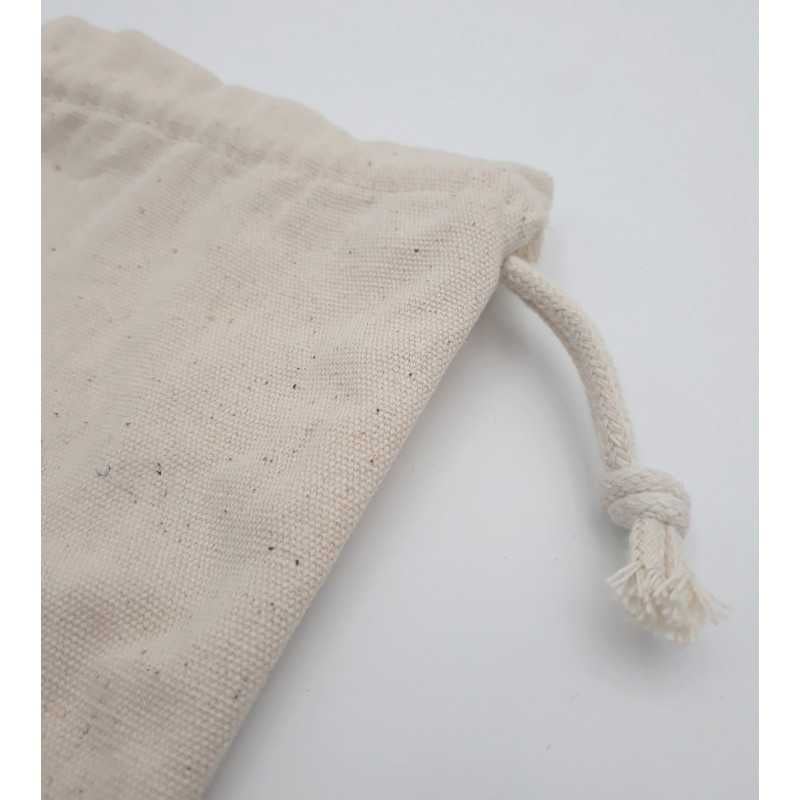 Customized silk paper
The personalized silk paper that we offer can be used to package your products. Tissue paper packaging brings many advantages. First of all you will be able to secure your delicate products and thus send them safely. Moreover, by choosing our tissue paper, your customers will be even more immersed in the world of your brand. Packaging with personalized tissue paper shows your customers that you are willing to go the extra mile to win them over.
Order personalized packaging for Valentine's Day
Thanks to our online personalization module, you will be able to order a wide variety of different packaging models for Valentine's Day. Most of our products are available starting at 50 units, moreover you will be delivered in less than 15 days. These different advantages allow you to adapt your packaging offer according to the period. We have developed many customized packaging solutions for unique or recurring occasions.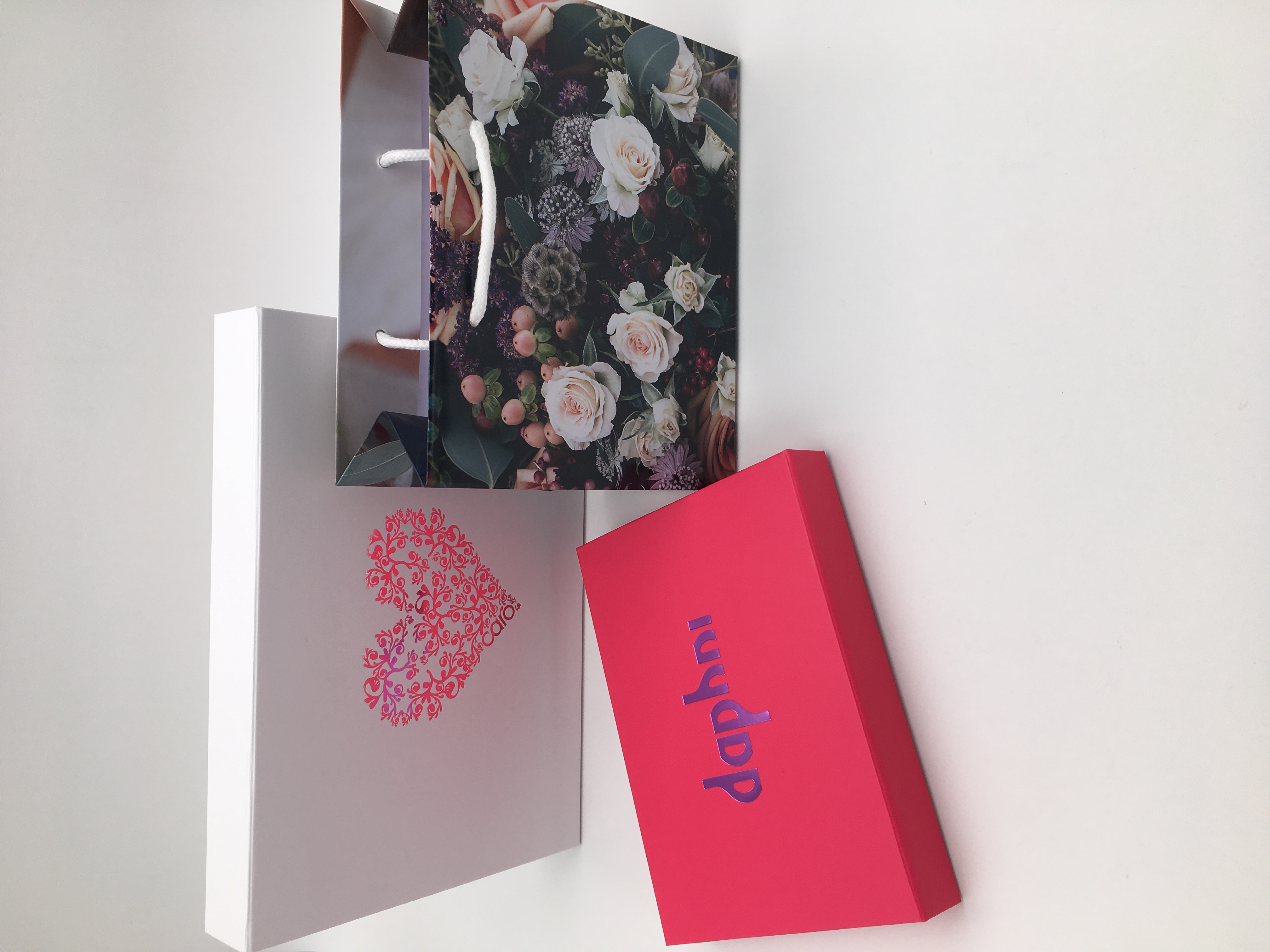 Published on 2021-01-18 14:40:09