Customized packaging solutions for bottles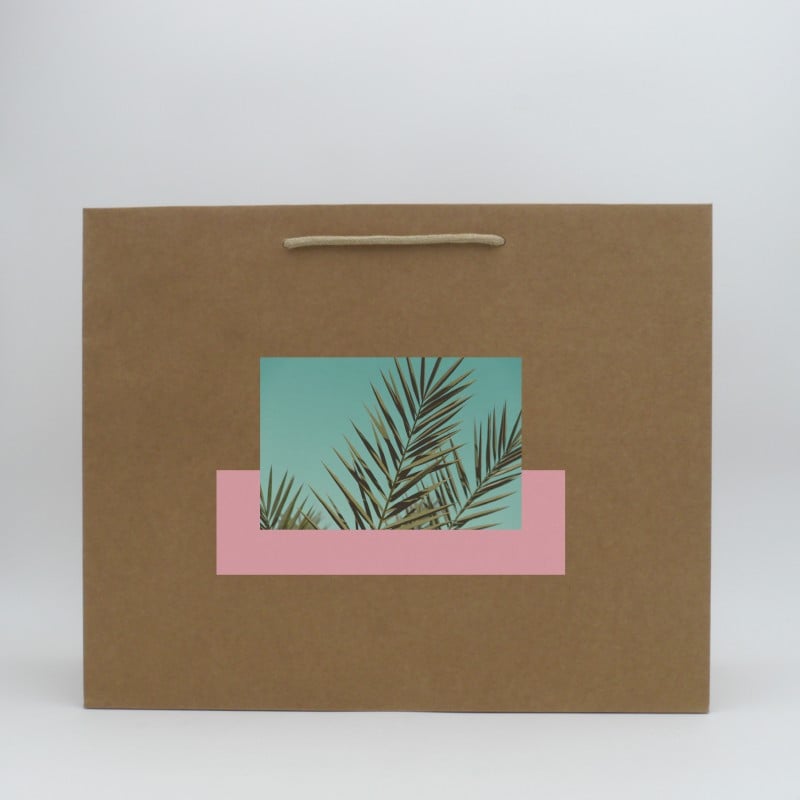 By Max Fromont
What personalized packaging to choose for a bottle of wine, beer, liquor or water
Centuryprint offers a wide variety of customizable packaging for different types of bottles. In fact, we have developed a large number of customizable packaging that you can use to pack your bottles in the best conditions. A large type of bottles can be packed in our boxes, several sizes are available. In addition, we also offer other types of packaging that you can use to hold and display your bottles. We offer an elongated noble paper bag, proportioned to hold a standard size bottle.
In addition to being able to hold wine bottles, at Centuryprint, we have developed customizable, heavy-duty shipping boxes that can hold your bottles as they are being shipped. This type of custom shipping box is very practical for online wine stores.
Types of customizable packaging for bottles
A variety of packaging is available to hold your most beautiful bottles, in our online store of personalized packaging. We are able to deliver a wide range of personalized packaging in a very short time.
Personalized cardboard packaging for bottles
Mainly 1 model of bottle box exists at Centuryprint, the Bottle Box. This customizable packaging solution made of recyclable cardboard for bottles is designed to hold different types of bottle sizes. Indeed, it can contain different formats ranging from the most classic 75cl bottle to the magnum. In addition, we also offer customized boxes that can contain up to 3 bottles. The bottlebox is a very interesting wine bottle packaging, it can contain different types of wine or champagne bottles. It allows you to hold a wide variety of products, while at the same time showcasing them to their best advantage. This packaging can be personalized using different printing techniques, silk-screen printing and hot stamping on a predefined area of the box. The bottlebox has the peculiarity of being able to transport up to 3 bottles in a very resistant packaging. A format for magnum boxes is also available in our offer.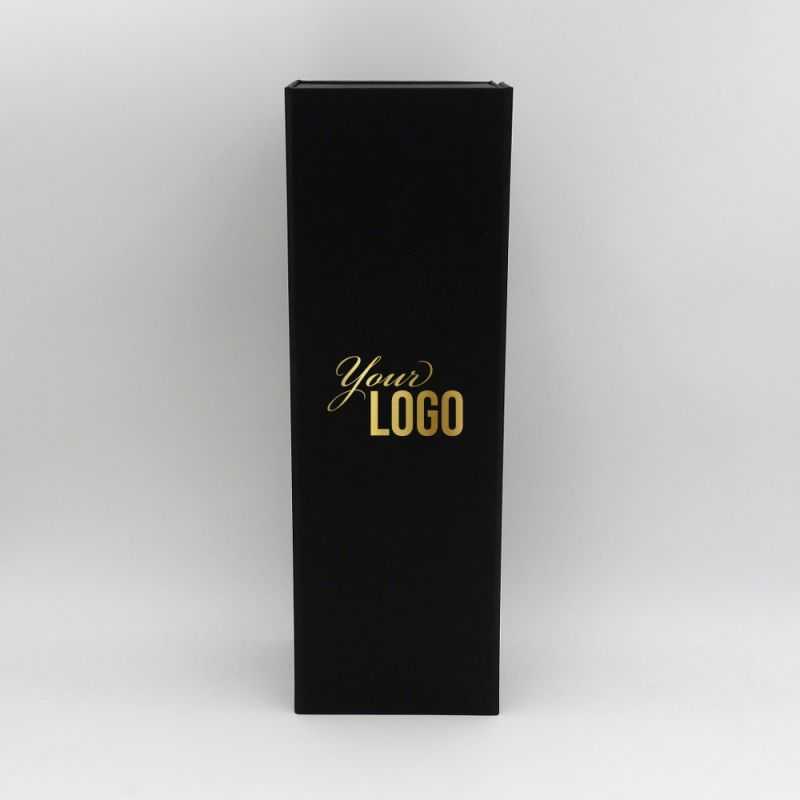 In addition to the bottlebox, we also have a small cardboard box that can be personalized with or without ribbon to hold a gift card. Gift cards are an alternative offer offered in many online stores, allowing you to offer a voucher of a certain value as a gift. The card holder box is customizable, just like the matching box, which is the same model, except that a ribbon is used to close the box. This gift box can be used by breweries, vineyards or champagne producers. Most bottles of liqueurs and strong alcohols can also be contained in our boxes.
1 personalized paper bag may be suitable for safely transporting bottles of wine, while guaranteeing a certain elegance. This eco-friendly packaging is perfect for holding premium wine. The noble paper bag is available in different sizes, including one that is particularly suitable for wine bottles. Thanks to its unique dimensions, this printable paper bag for bottles will keep the wine bottle safe and secure. Offset printing on the entire bag, with lamination, gives it a unique appearance, increasing the recognizability of your company. The Noble Bag is a personalized elongated bottle bag that can easily hold a bottle of wine or champagne. In addition, this noble paper bag is also available in a special paper, guaranteeing a unique effect. This sturdy and resistant paper bag ensures the transport of your delicate product.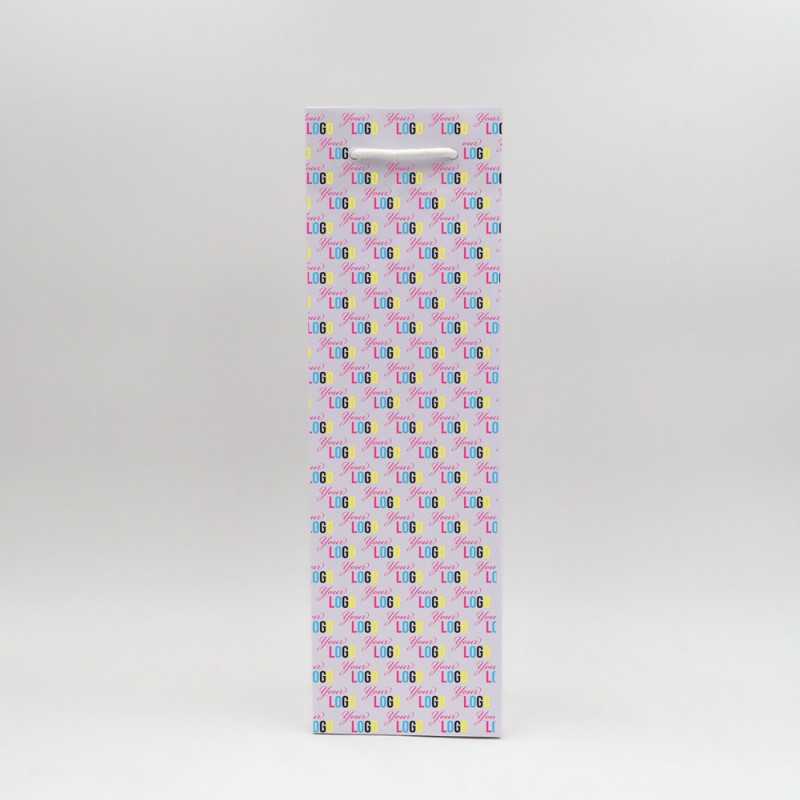 Silk paper can also be printed with your logo using different printing techniques such as 1 color offset printing or flexo printing. This high quality printable silk paper can be used to pack your precious wine bottle for maximum security during transport.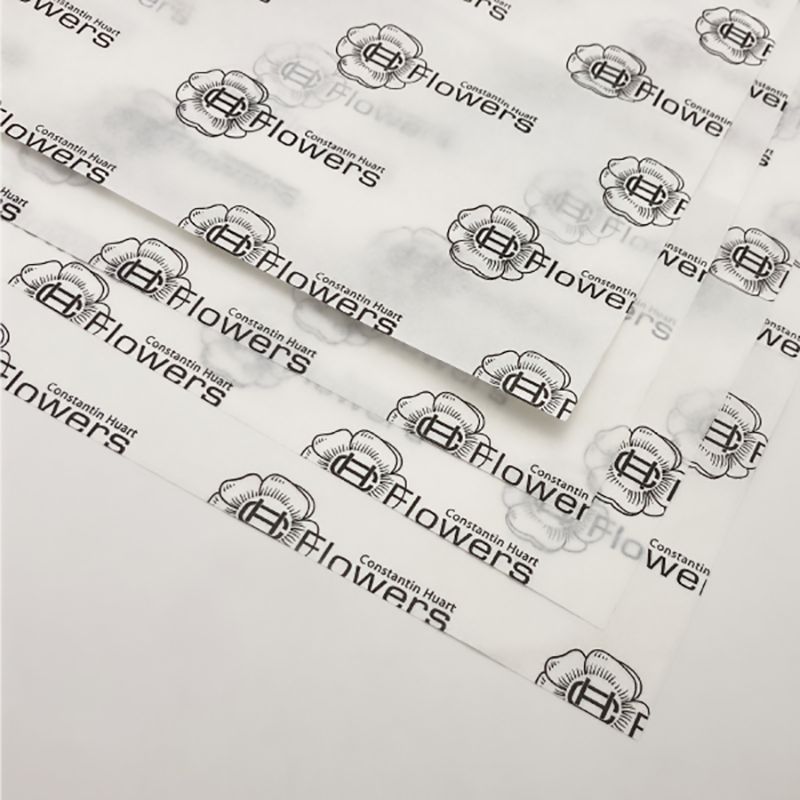 Tissue paper can fulfill several functions in the packaging for a bottle. First of all, the tissue paper can be used as a cushioning in the bottlebox to better hold it in place. In addition, the bottlebox can be used for bottles of various shapes, and the printed tissue paper offers the possibility to solidify the bottle and minimize the risk of breakage.
Eco-friendly customized bottle packaging
It is important to note that most of our cardboard bottle packaging is environmentally responsible and limits its impact on the environment. As the environment is one of the key values of our company, it is interesting for us to encourage you to choose environmentally responsible packaging options.
One of Centuryprint's strong points is that the majority of the products we sell are personalized directly in our workshops in Villers-la-Ville, Belgium. This location close to Brussels, Namur, Leuven, Antwerp, Paris and Amsterdam allows us to meet your packaging needs in a very short time.
Which bottles can be contained in our packaging?
A wide variety of different bottles can be contained in our personalized bottlebox or noble paper bag. First of all, you will be able to fit a 75cl bottle of wine in our standard size perfectly. In the 3-bottle model, you will be able to store 3 standard size 75cl bottles, and finally you will be able to fit a magnum bottle in the larger Bottlebox. Not only wine can be contained in our different packagings, bottles of beer, cider, liqueur or any other type of drink can also find their place in it. Pretty water bottles can also be highlighted with our personalized boxes.
It is therefore important to know that our cans can be used for a large number of different bottles. Our custom bottle carton is suitable for many different types of use. You can use it as an exclusive packaging to offer a good bottle of wine to your partners or colleagues, but our personalized magnetic bottle boxes are also suitable for a wide range of other uses.
How do I package a bottle for shipping?
Thanks to the Postpack shipping box, you will be able to send your prettiest bottles safely. Use the tissue paper as cushioning, and you will be prepared to send your products. Send a glass bottle is always a delicate operation. By choosing our personalized cardboard shipping box, the bottle will arrive safely at its destination. destination.
>
Published on 2021-02-09 09:22:27