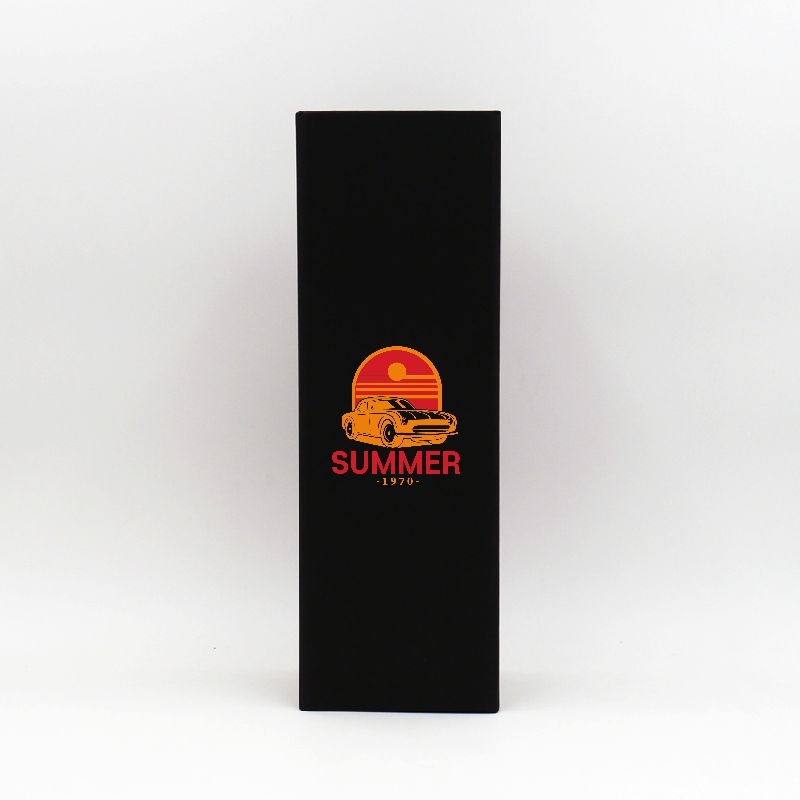 THE BEST PACKAGING FOR HALLOWEEN

By Elisabetta
The best packaging for Halloween
Halloween themed boxes and bags
1. Boxes for Halloween
2. Halloween pouches
3. Halloween shopping bags
4. Halloween cotton bags
The scariest party of the year is coming: have you already chosen your packaging for Halloween? If you haven't done it yet, you can still fix it.
Take inspiration from these cute examples that we show you and then create your own version on www.centuryprint.eu. You will leave everyone speechless with fear!!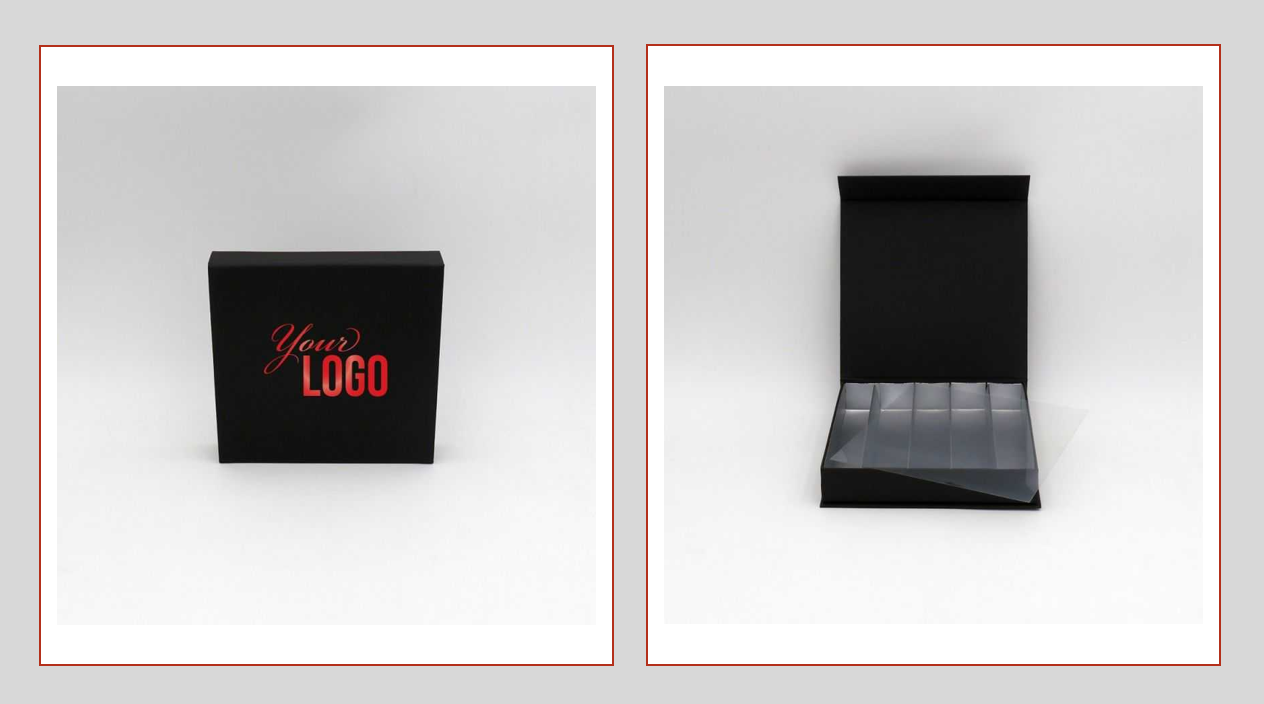 If you want to preview the contents of your package and avoid the surprise effect ... there is nothing better than the Clearbox magnetic box with a transparent window box that fits candles, cosmetics and small accessories…
Personalize the scary and elegant black paper version with your logo or text of your choice in the color of your choice! Avoid the usual "orange" and differentiate yourself from the competition by focusing on new bright and metallic colors or digitally print your scary graphics!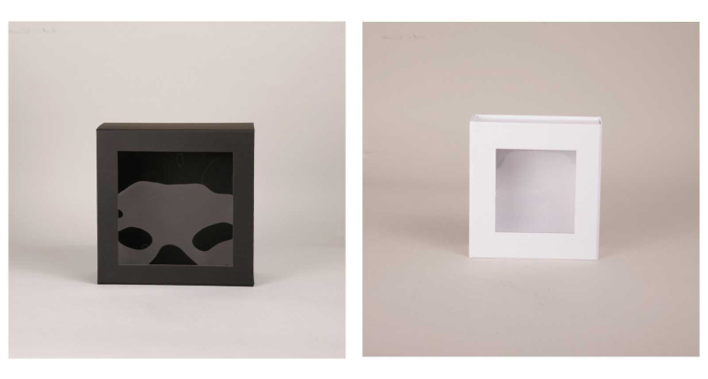 Do your bottle boxes need a bewitched touch too?
Discover the many customization possibilities we offer on Centuryprint for the models of magnetic box Bottlebox. From just 50 units and delivery in 15 days, you can have your own bottle box for Halloween!!
Impress your regular customers with a package created specifically for this special occasion!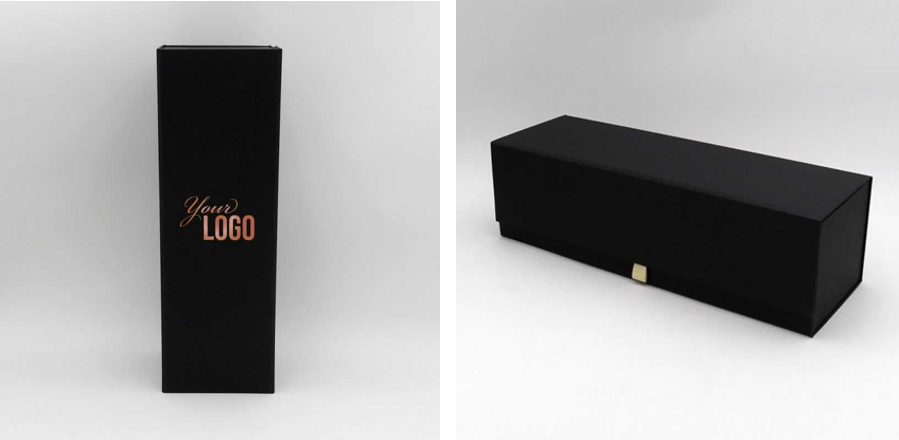 If you have an online shop, think about a Halloween shipping box! Create your own Halloween e-commerce box in small quantities and create your own customized limited edition.
The Postpack shipping box is the classic customizable e-commerce box, suitable for containing any type of object. It can be printed on the entire surface, both the brown kraft side and the white side, to allow you to print any type of digital graphics.
Thanks to your imagination you can have the coolest Halloween packaging starting from just 50 pieces!
2. Halloween pouches
Trick or treat? Don't be caught unprepared for this fateful question. Offer your customers personalized Halloween candy bags.
Our Noblesse paper pouches are ideal for holding packaged candies and chocolates and are available in different sizes and colors.
Personalized with your logo in an elegant and sparkling hot stamping, they will become your flagship packaging for the whole year and for any occasion. Noblesse bags are made entirely of kraft paper and are 100% recyclable. For us at Centurybox Group, eco-sustainability is important and it is the added value that all companies should have.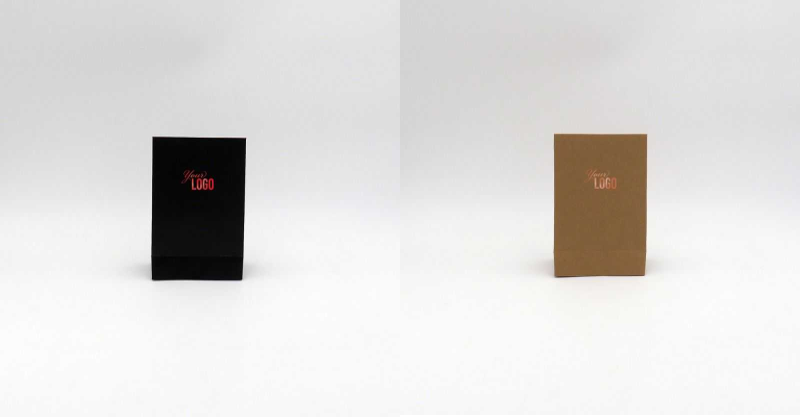 3. Halloween shopping bags
The crisis generated by the Covid epidemic caused a collapse of the shopping bags market. The stores, which have been closed for months due to the lockdown, have not used up their inventory and therefore do not undertake to purchase additional packaging products. Centuryprint, giving you the opportunity to buy only small quantities, allows you not to give up the packaging of special occasions to relaunch your brand in the best possible way with new and original shopping bags that will give added value to your products.
The Safari ecological shopping bags for Halloween, customizable with your scary digital, offset or flexo printed graphics, are the solution for packaging you are looking for to amaze your customers. Made of kraft paper with twisted handles for a greener and 100% recyclable solution. Select your favourite size, choose the format, add your themed graphics and in 15 days you will have your personalized Halloween envelope starting from just 50 pieces! These low order quantities will avoid you leftovers in stock.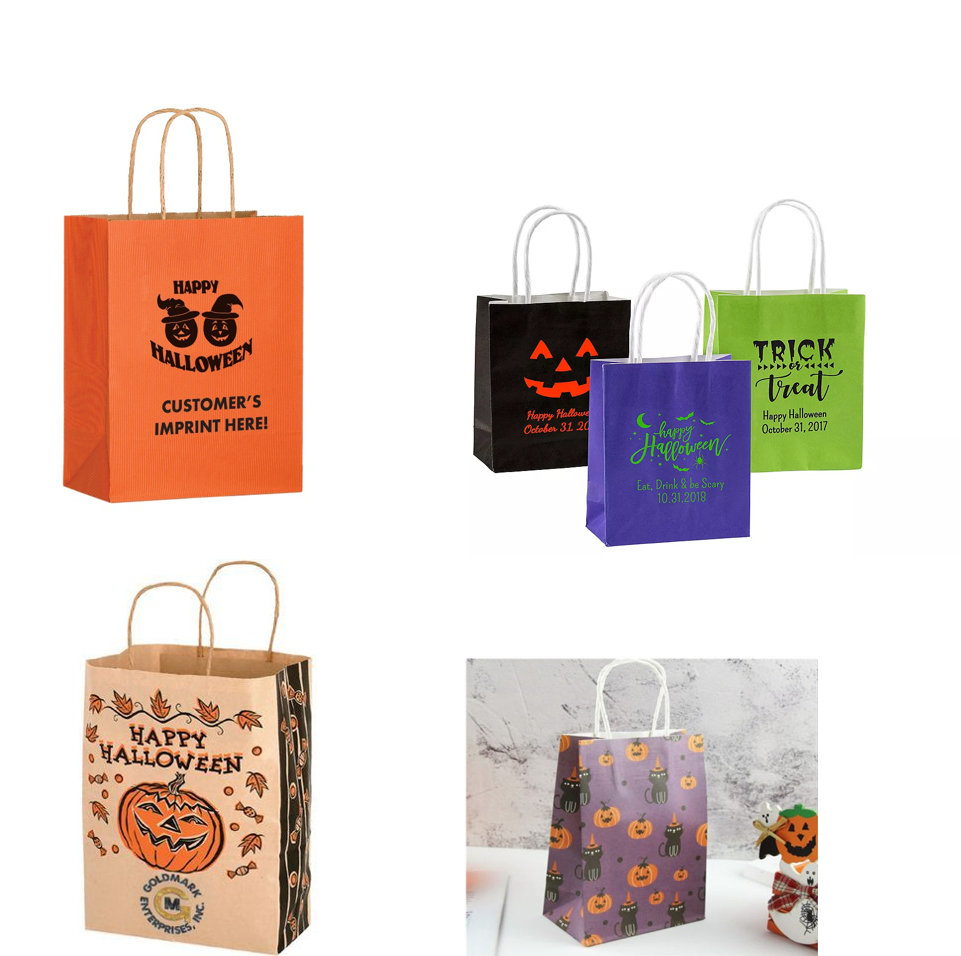 Are you looking for a more luxurious solution? The Noblesse personalized luxury shopping bag is also available in small quantities and can be hot-stamped, digitally or offset printed. The high quality paper is recognizable to the touch and once tried it will become your everyday packaging.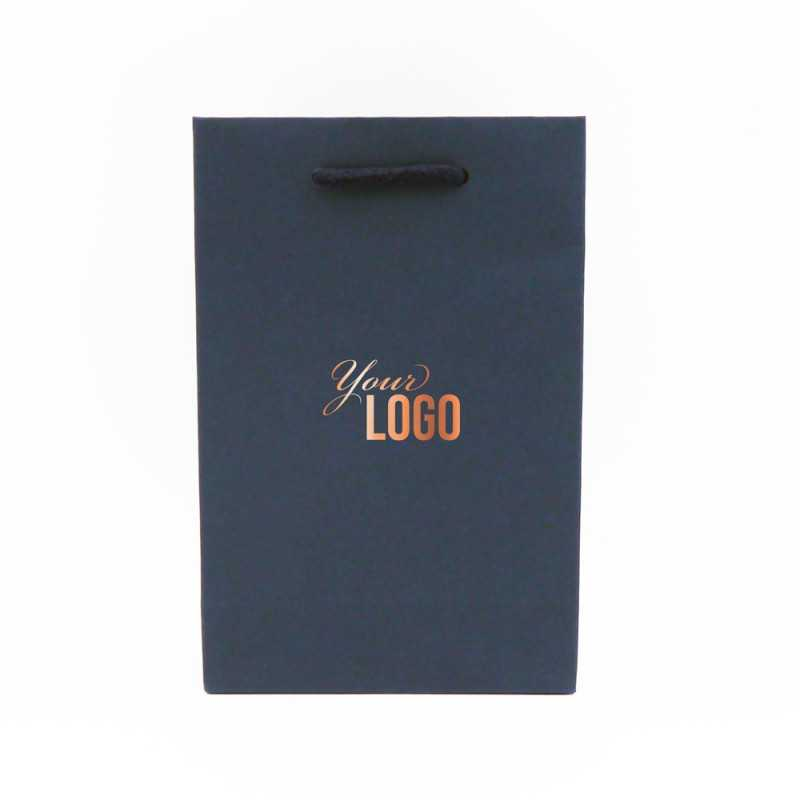 4. Reusable Halloween bags
The hottest shopper model of 2020 is undoubtedly the fabric tote bag! Comfortable, reusable and suitable for everyday needs. There is no more welcome gift for a customer than receiving a Halloween fabric shopping bag… Your customers will go crazy for your limited edition tote bag and will come back to shop in your store on every special occasion or anniversary.
Take inspiration from these images and choose the graphics to apply to your custom cotton tote bag model!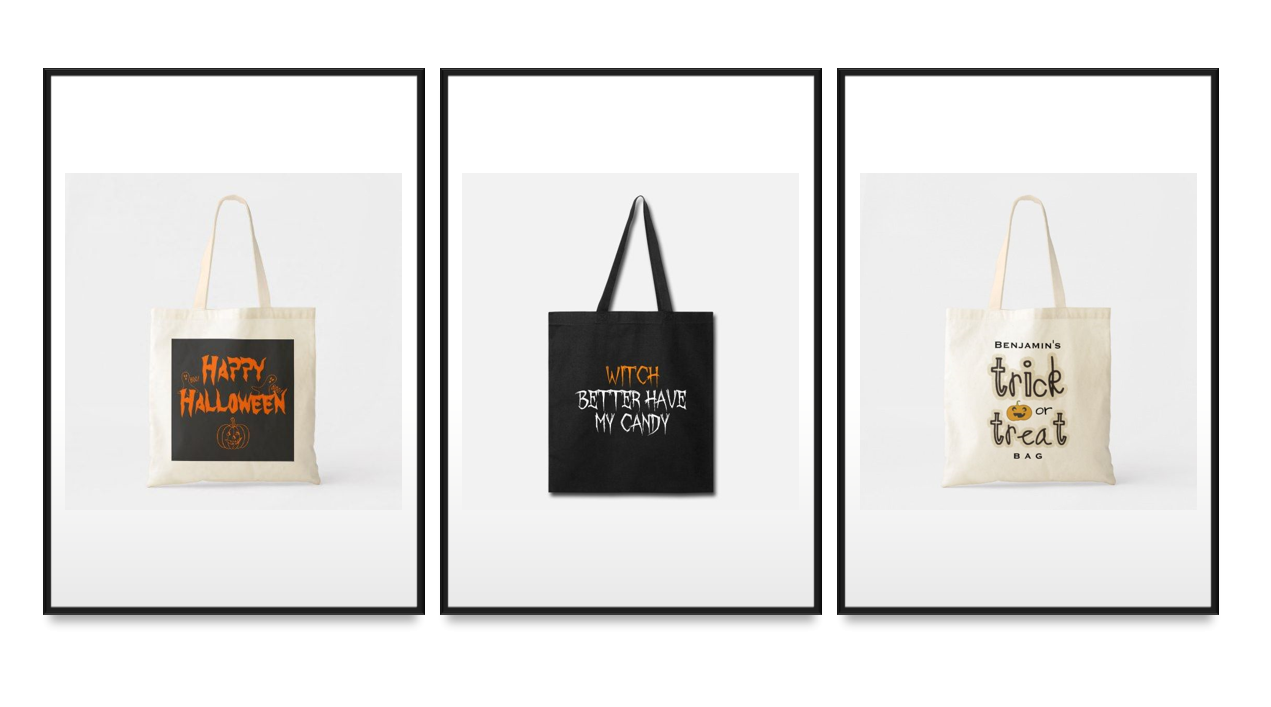 Now you know how to create a whole set of Halloween packaging quickly, easily and economically!
Find your inspiration among the proposed models and go to www.centuryprint.eu.
Create your customized packaging in a few simple steps directly online, starting from 50 units and delivery in 15 days. What are you waiting for?
Photocredits Pinterest
Published on 2020-10-19 09:54:59