Christmas packaging tips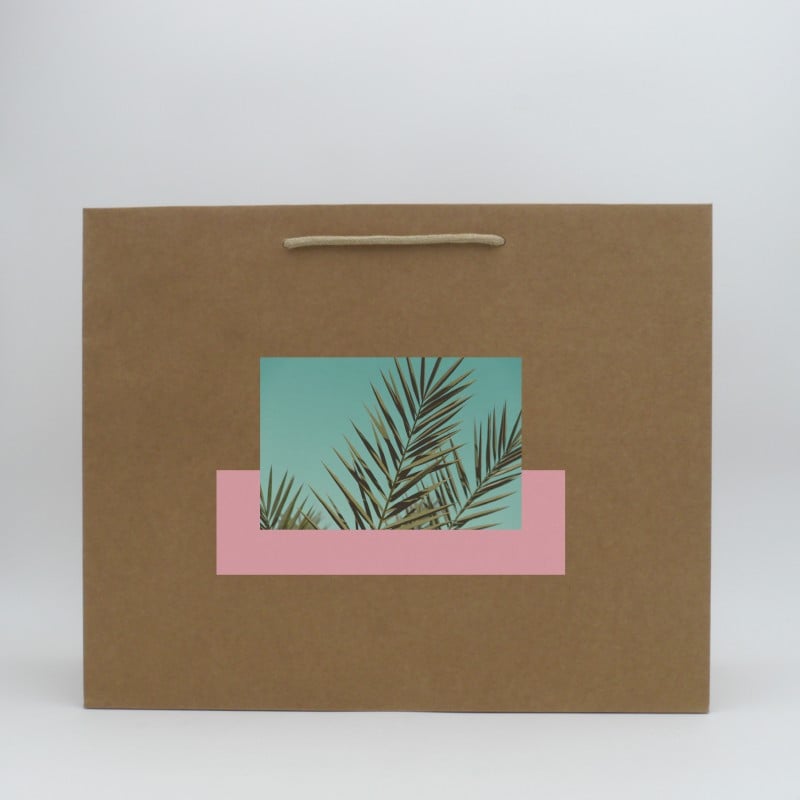 By Max Fromont
The best tips to guarantee a unique and successful personalized Christmas package!
Centuryprint offers you many possibilities to create a personalized Christmas package. The end of year periods present a great opportunity for your business to build customer loyalty.
By offering them a trendy printed Christmas packaging, your packaging could be at the foot of the Christmas tree. At the time of the traditional distribution of gifts, your customer's whole family will notice your personalized packaging. The personalized Christmas packaging guarantees you to succeed in the unboxing experience and to offer an unforgettable memory of your product to your customers.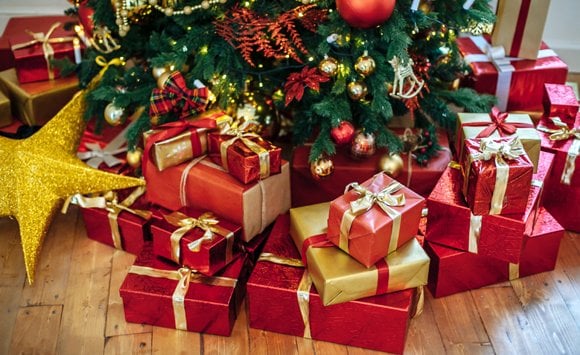 Several options are available to you in order to fulfill this desire for personalized Christmas packaging. Indeed, Christmas gifts come in all imaginable forms. For this reason Centuryprint has developed a wide range of customizable packaging. Magnetic cardboard boxes add a touch of originality, while printable gift boxes can hold all your larger products. Printed paper bags are an elegant solution for offering lighter products, while reusable bags are environmentally friendly personalized Christmas packaging. Finally, printed tissue paper with a Christmas logo can wrap all your most delicate products.
1) Thanks to our expertise, we can guide you towards quality printed Christmas packaging.
Centuryprint offers you the possibility to order printed packaging for Christmas in a very fast way and in very small quantities. Indeed, you can order your packaging until the end of November so that you can have it as early as the second half of December, one of the busiest periods.
"Where to buy packaging for my Christmas gifts" is a question you may ask yourself in the months leading up to Christmas. We have the expertise and know-how to help you renew your seasonal packaging.
You will be able to increase your sales when you opt for our personalized packaging. Several reasons can be given to demonstrate the interest of opting for personalized packaging for Christmas.
Making a first impression
As with many things, the first impression a package gives us is not erasable. This first impression will have a very big impact on the customer. Custom Christmas packaging will make a great first impression by dazzling them with the class and lust it exudes.
A personalized packaging conveys your values
Customized packaging gives you the opportunity to convey the values of your company. If you wish to propose a personalized ecological Christmas packaging, you will have the possibility to realize it in a few clicks in our online store. Indeed, using an ecologically responsible packaging is in line with a strategy of greening your company.
Improve the unboxing experience
Give your customers the opportunity to receive their products in a packaging adapted to the time of the year. In this unique period, your customers will order their Christmas gifts via e-commerce. They will have them delivered directly to their loved ones and will count on your service. Your products packed in Christmas packaging will offer a better final unboxing experience.
Add value to the product
Customized Christmas packaging shows your customers that you are actively involved in your business. These unique packages can be produced in very limited editions. This unique packaging will most certainly add value to your products.
2) Examples of possible Christmas packaging at Centuryprint
We are going to propose you a lot of advices and ideas to make a success of your personalized Christmas packaging. These ideas will be centered around different themes, which are the following:
Colors and patterns
Patterns and printing styles for Christmas packaging
Different types of printing are possible to personalize your Christmas packaging.
Hot foil stamping
Most of the time, this printing technique is reserved for high quality prints such as high-end luxury boxes or delicate paper sleeves. The glossy effect created by hot stamping resembles gold, which was originally used in traditional hot stamping.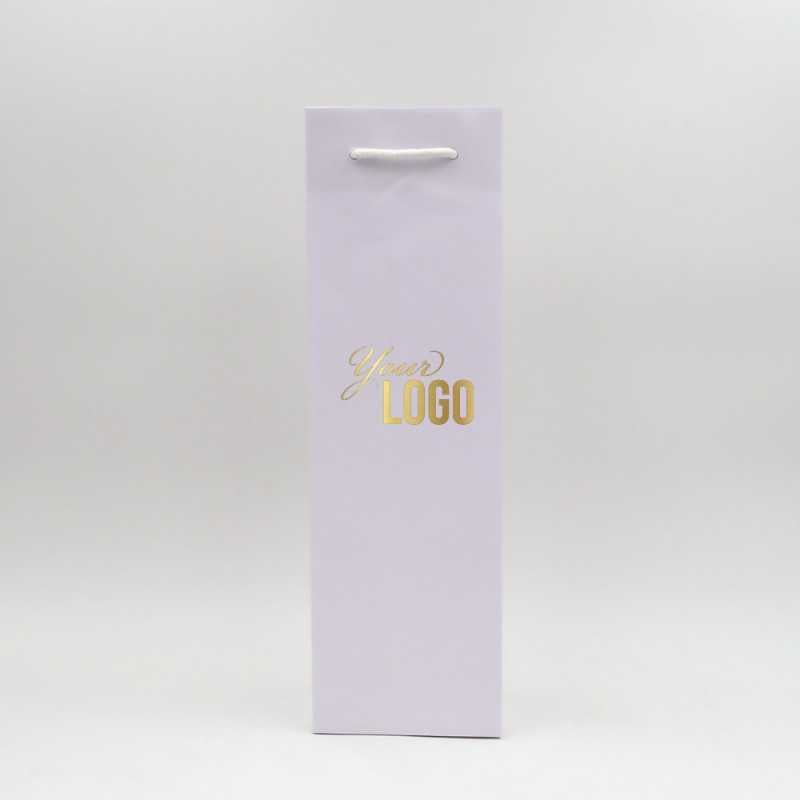 The tactile appeal is a very special feature of hot stamping. Indeed, this technique gives a certain relief to the packaging, which adds value to the sensorial marketing implemented. Sensory marketing is difficult to achieve, especially through packaging.
Hot stamping is available on many different products we offer, such as most magnetic cardboard boxes. It is also available on the Noblesse kraft paper bag and kraft paper pouches.
Moreover, hot foil stamping is a very appropriate technique for Christmas parties. The glossy effect is enhanced and makes the packaging very elegant and luxurious. Especially appreciated on Christmas boxes and pouches.
flexography printing
This technique is very useful for companies that want to print large areas in one color. It offers an optimal combination in terms of quality, productivity and flexibility. It is a relatively old printing technique, but it has been updated several times to keep up with the most modern adaptations. This technique is mainly suitable for printing on tissue paper.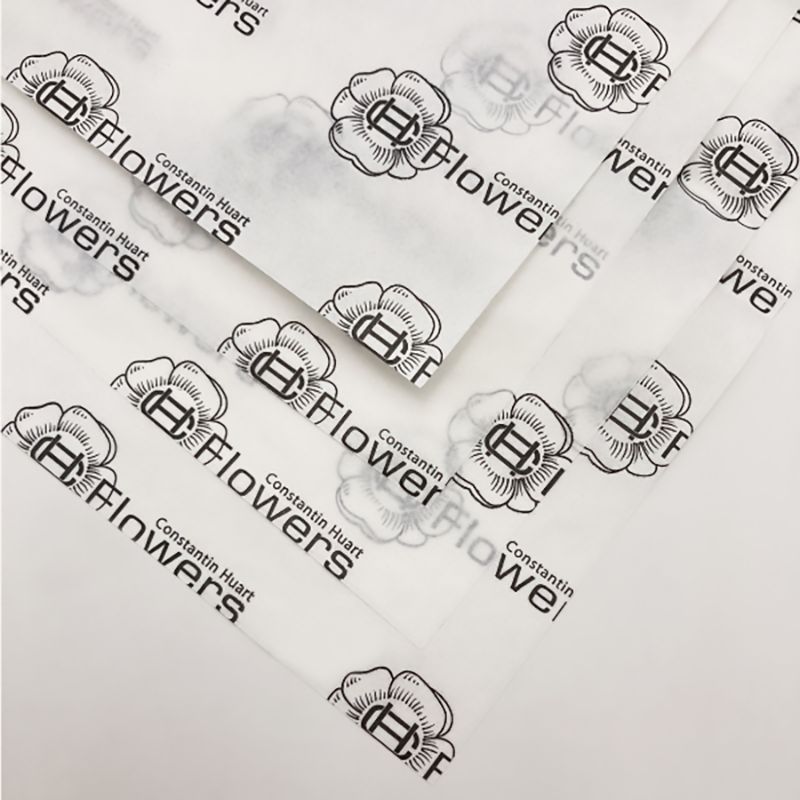 Digital printing
It is always possible to use 4 colors, and thus create any custom color if necessary. These small quantities are realized in a very short time, which allows us to realize printed packaging solutions in a short period of time. All colors are painted in a single pass, which allows our customers to reduce price and time. One of the main advantages of digital printing is that it allows you to refine your packaging. The easy changing of packaging designs allows you to observe the different packaging models you use and conclude which ones work best.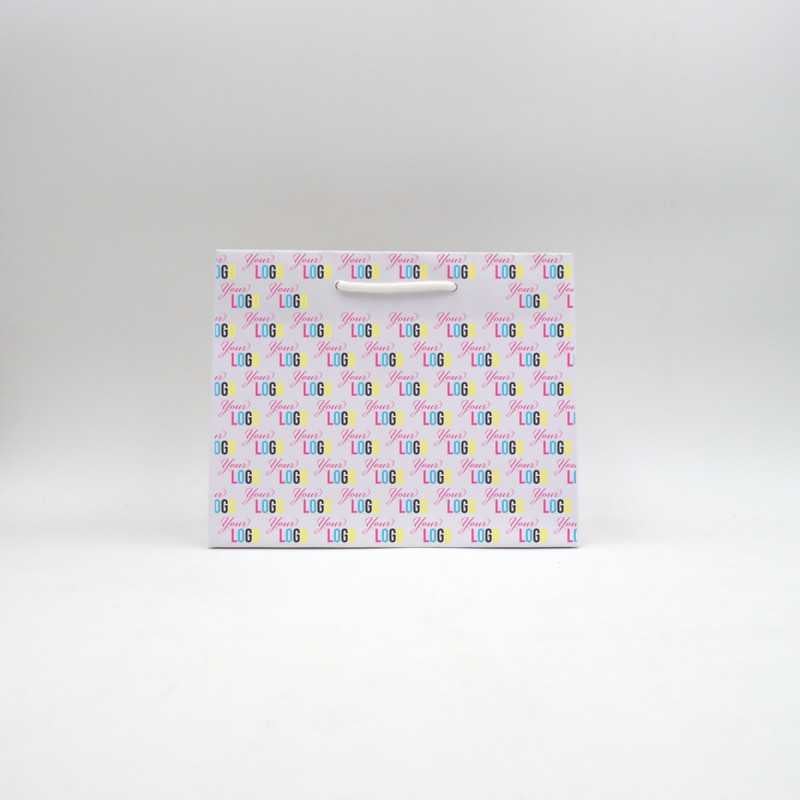 The advantage of this printing technique is that it is extremely easy to produce small orders with a unique design. Therefore, you can easily adapt your packaging to the seasons. At Centuryprint, digital printing is available in 3 different styles. First of all, we talk about digital printing on a predefined area. This option exists for a large number of packaging proposals, we can speak for example of the Evobox and the Hingbox, which are magnetic cardboard boxes. This technique of printing on a predefined area is also available on most reusable bags, but also on classic kraft paper bags.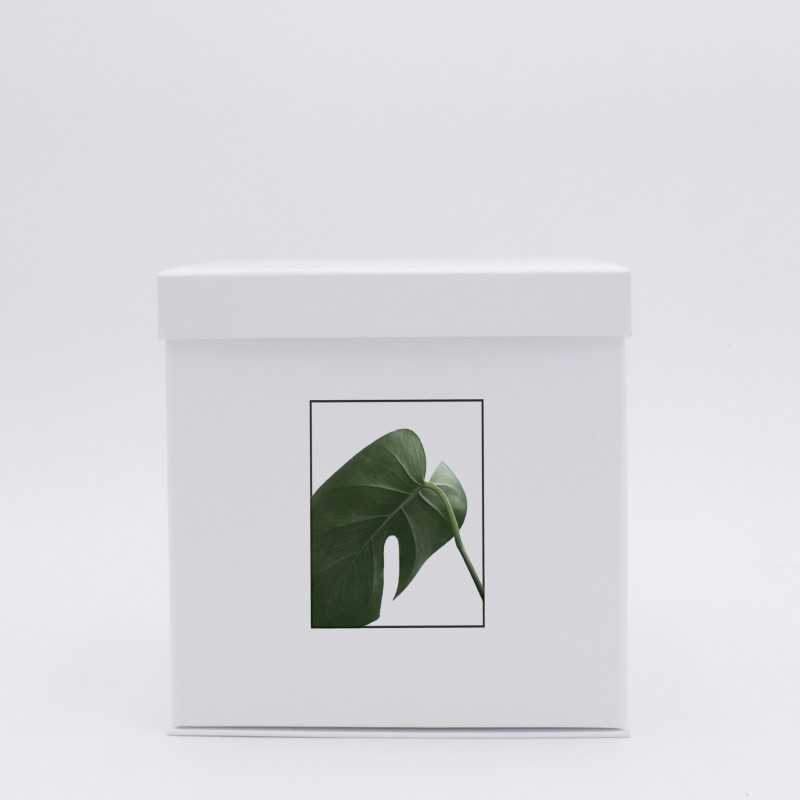 Silk screen printing
Centuryprint offers various possibilities of personalization by screen printing. Indeed, it is possible for us to personalize your packaging on one or both sides. Each of these options is also available in 1 or 2 colors.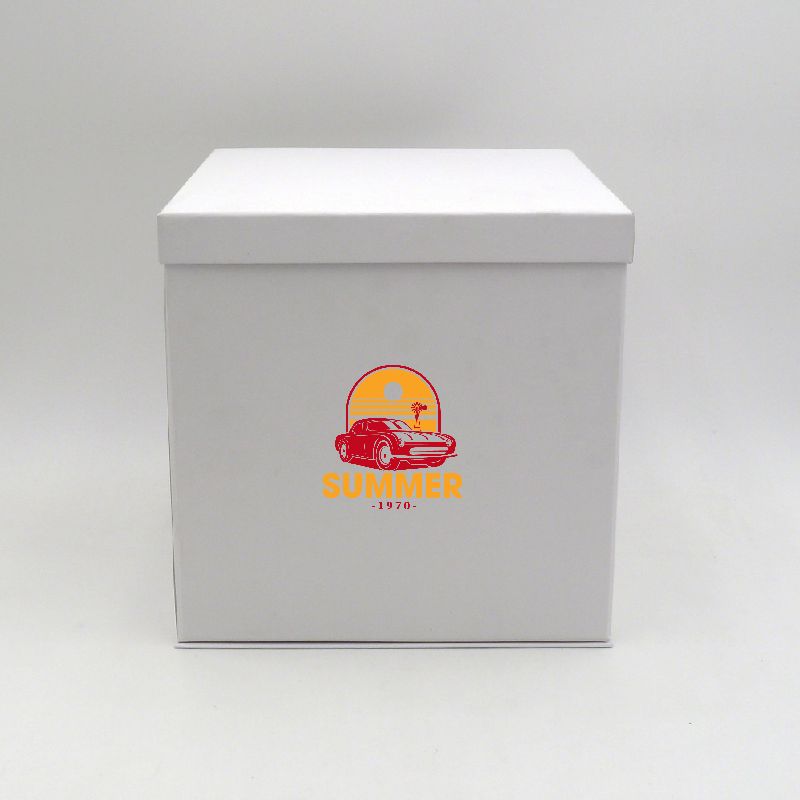 Screen printing is an ancient technique that is traditionally used in art and textiles. This technique is mainly used when volumes are relatively small and high quality in the details of packaging design is required. Andy Warhol was an avid user of screen printing.
Offset Printing
Offset printing is traditionally the most suitable for producing large quantities economically. These large quantities also require little maintenance and are of very high quality. Offset printing offers various advantages over other methods.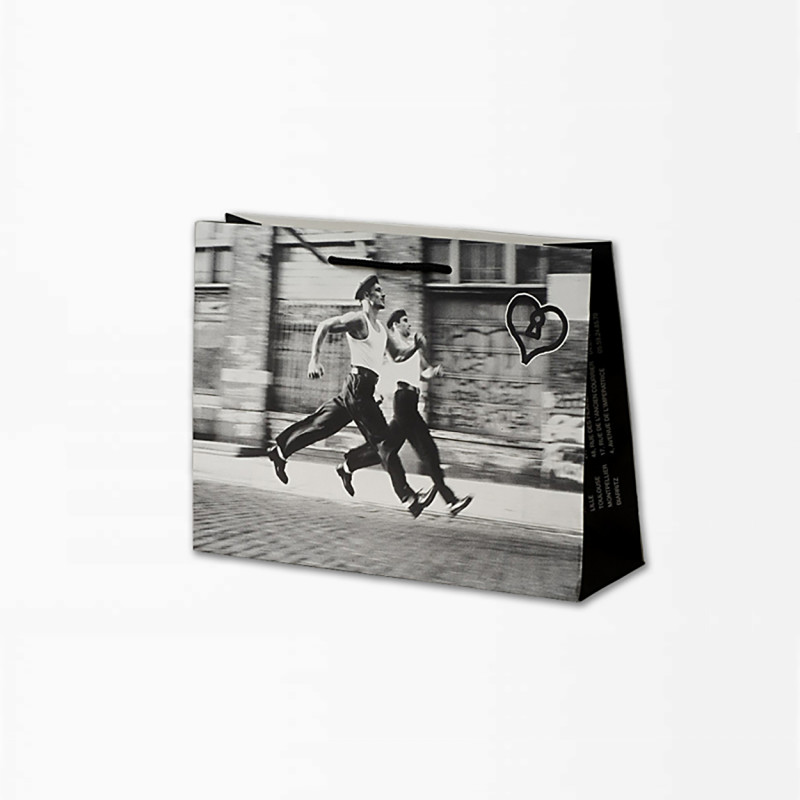 This allows for customized commercial packaging at an economical cost. The possibility of printing on tissue paper shows that offset printing is particularly suitable for packaging that can be flexible. The high print quality achieved by offset printing results in outstanding print quality.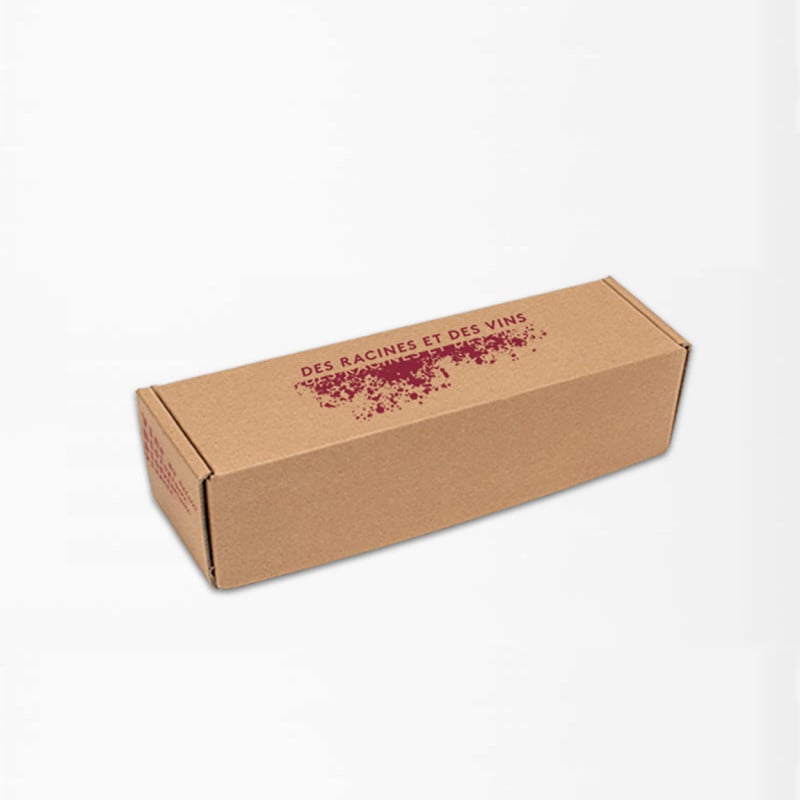 At Centuryprint, we offer offset printing on various types of packaging. These range from magnetic cardboard boxes, such as the Wonderbox, to tissue paper in various sizes. This shows the variety of products that can be personalized by offset printing on the entire packaging. It is also important to mention that this printing technique is available in larger quantities than other printing techniques.
Color combinations
Red and white
The use of red and white is often associated with end of year periods. Indeed, thanks to a world-famous sweetened drink, these colors have even been used for Santa Claus these days for more than 70 years.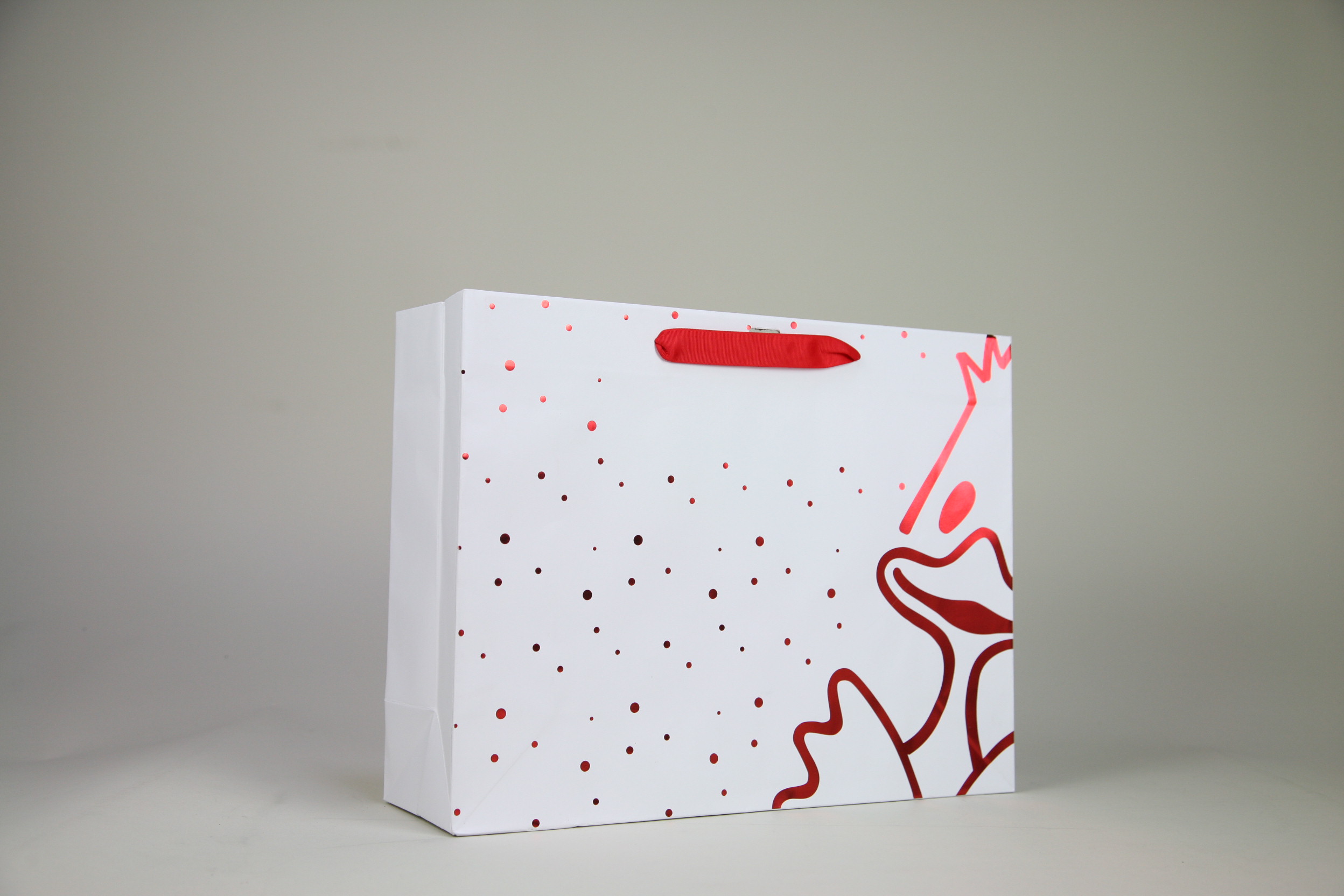 Red and white are colors you can easily add to all your packaging types. You could opt for a white personalized magnet box while choosing to use red printed tissue paper, or the other way around.
Green and red
Green and red are another color combination that reminds us of the magic of Christmas. Mistletoe and fire are indispensable attributes of a typical Christmas decoration. These warm colors will allow your customers to experience the magic of Christmas as soon as they receive your personalized packaging.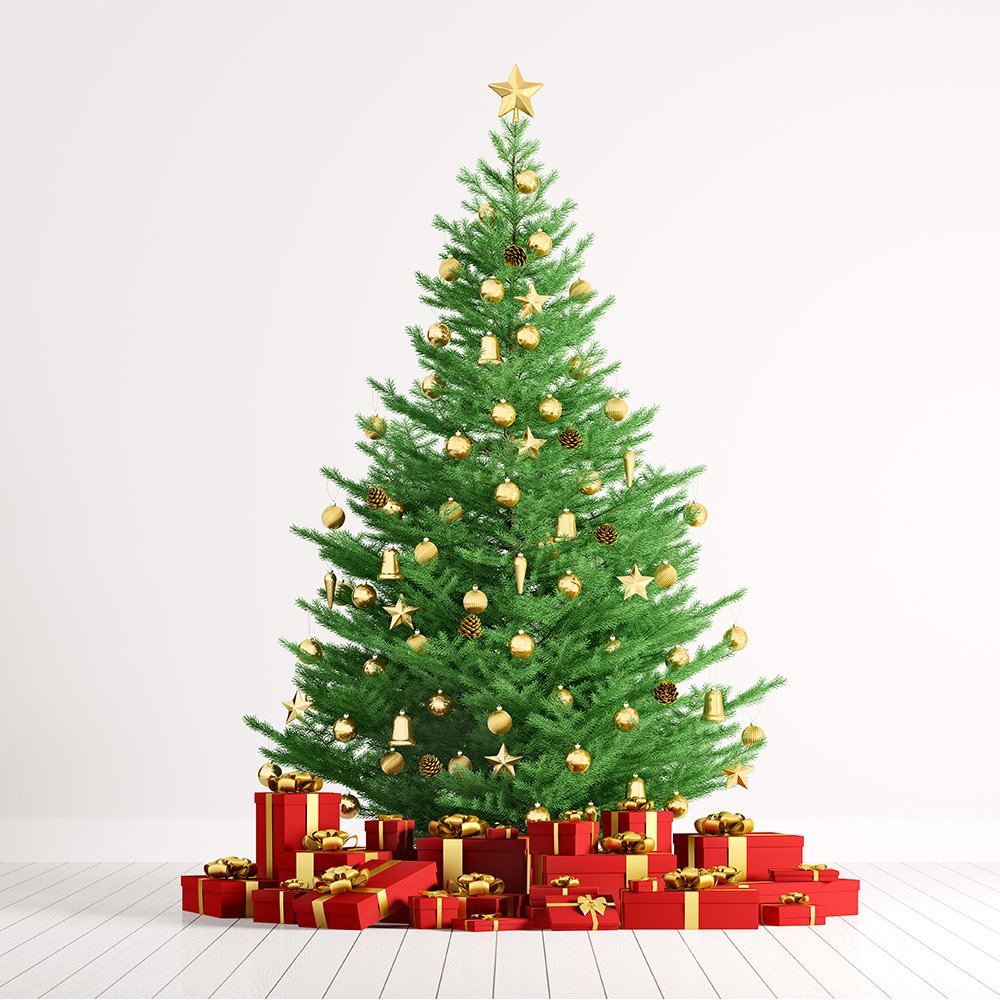 Black and gold
This color combination combines elegance and luxury. Indeed, these two separate colors are already very enchanting, when you combine them to make a packaging it will be sublimated. Thanks to the hot printing that we carry out directly in our premises, you will have the opportunity to obtain a shiny or matt golden effect in all simplicity.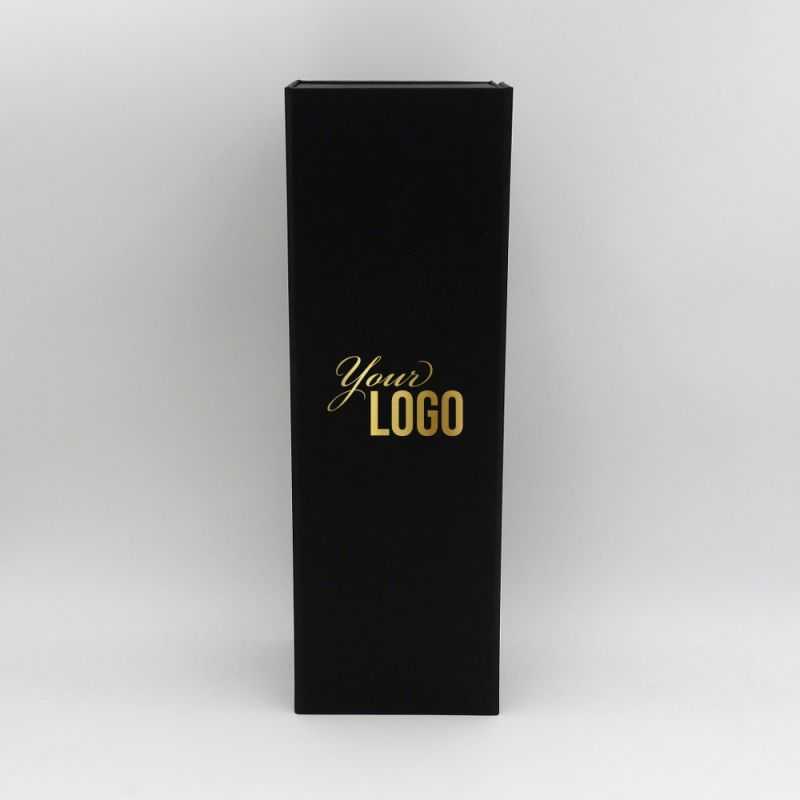 On this bottlebox you will easily notice the surprise effect that this association will provide to your customers. The effect of surprise, as well as the first impression are very important elements for a successful personalized Christmas packaging.
Patterns and printing styles for Christmas packaging
Christmas trees
One of the most classic designs you can choose to give a little touch of Christmas magic to your packaging. Fir trees are universally recognized as an integral part of the Christmas season.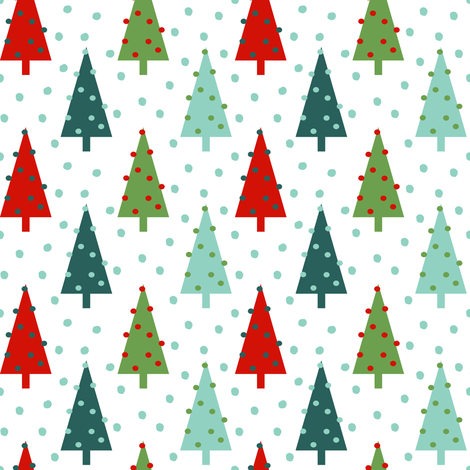 By using digital printing for example, you will have the opportunity to develop your own design of christmas trees to display your packaging. Offset printing will also allow you to print on tissue paper to make it completely unique.
Christmas sweater designs
Everybody recognizes these traditional Christmas sweaters with sometimes zany patterns, but sharing a typical Christmas atmosphere.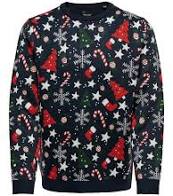 These typical patterns immediately immerse you in a festive atmosphere. Your customers will appreciate this seasonal packaging and will proudly display it.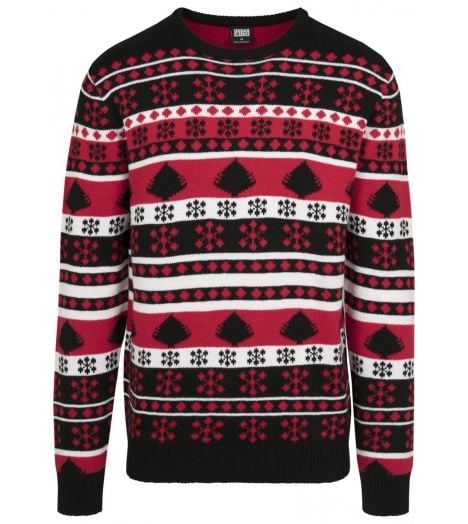 Classic style
The more classic Christmas packaging that we offer you is an environmentally responsible and kraft packaging. Indeed, kraft paper gives a rustic style to your packaging. By printing this kraft packaging with your logo, your customers will notice that your company focuses on the product while offering environmentally responsible packaging.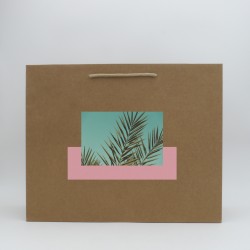 This noble kraft paper bag is digitally printed. This technology gives you the possibility to choose from an infinite number of combinations. This personalized kraft Christmas packaging is resistant but luxurious.
Your company logo on original packaging
It is also possible to simply print your own logo but opt for a more festive packaging than usual. Indeed, we offer a wide range of packaging, some of which is more exclusive than others. The Flowerbox is a box with a very large lid that you can customize with your logo.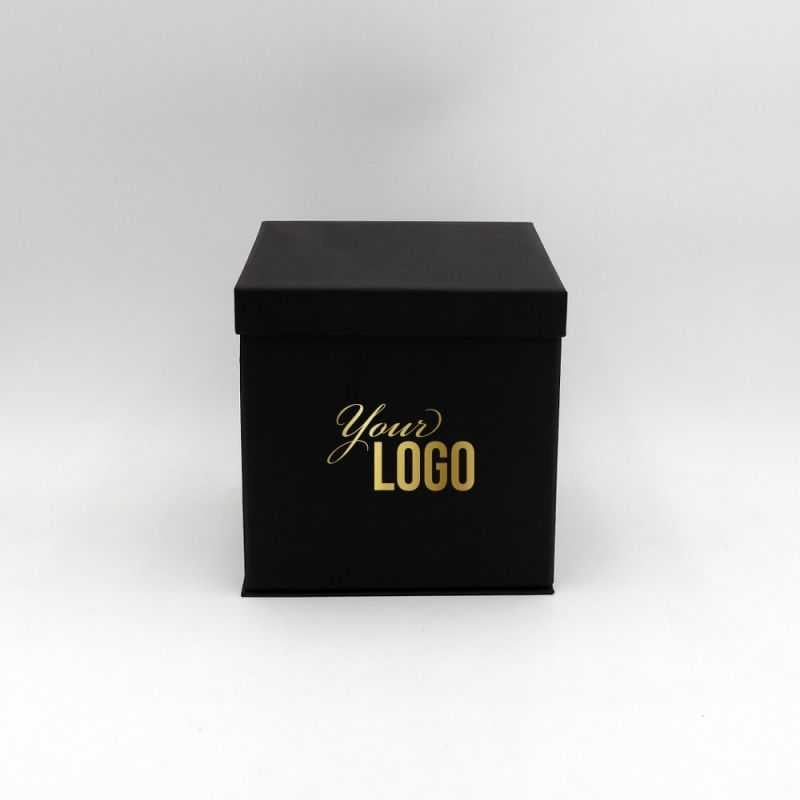 3) Types of Christmas packaging
Boxes
Centuryprint gift boxes are available in many colors and are also printable. These customizable gift boxes will showcase your product and allow your customer to have a packaging that will not go unnoticed. The strong packaging offered is also a qualitative packaging with beautiful finishes. Responsible packaging is important to us and we therefore strive to offer environmentally friendly packaging. Our responsible gift boxes are designed to limit the impact on the planet and thus offer ecological gift boxes.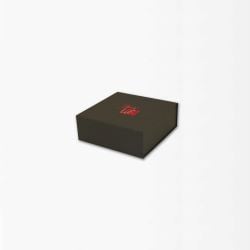 Centuryprint has a wide range of custom magnet boxes available. Thanks to the online personalization tool you will be able to customize them to your taste to make a memorable personalized Christmas packaging.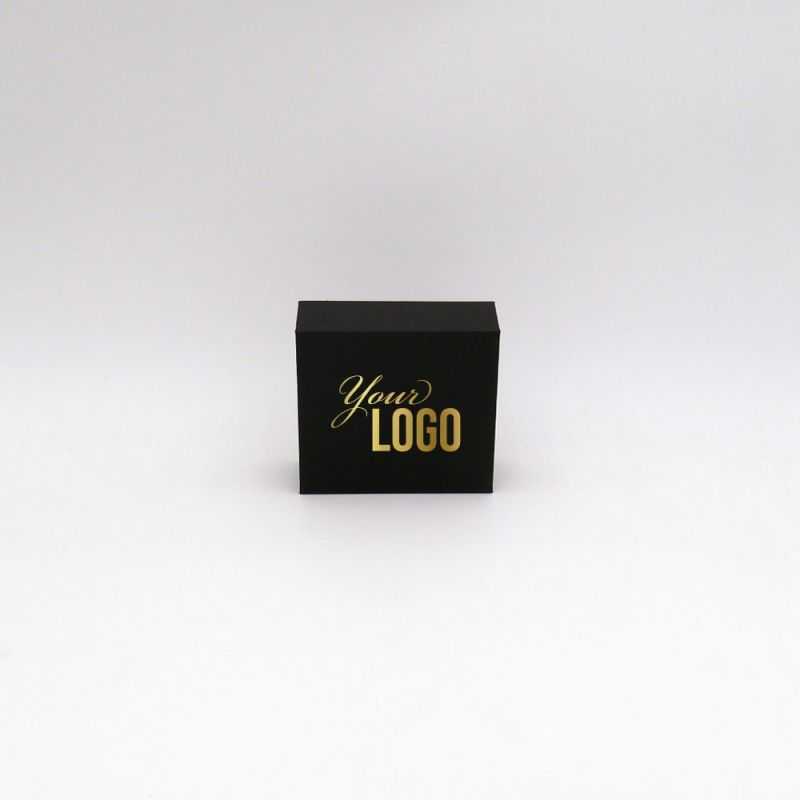 Most of our boxes are delivered flat, but there are also pre-assembled boxes available to save you time. A gift box delivered flat takes up less space during storage but will need to be assembled by yourself. A gift box already assembled will save you time, they will be directly ready for use. We offer a wide range of food boxes for professionals in the food industry. These food boxes are in addition to a wide range of food bags that can contain all your best products. Bottle boxes are also proposed in different formats, indeed there are several declinations of this packaging for bottles. We supply the best wine cellars and have boxes for bottles of wine, beer or other drinks ranging from a model for 1 bottle to a box for 3 bottles up to a box for magnums.
bags
Centuryprint offers a wide selection of paper and reusable bags that can be used to wrap your most beautiful Christmas products. Kraft paper bags are a stylish, easy-to-use and convenient packaging option.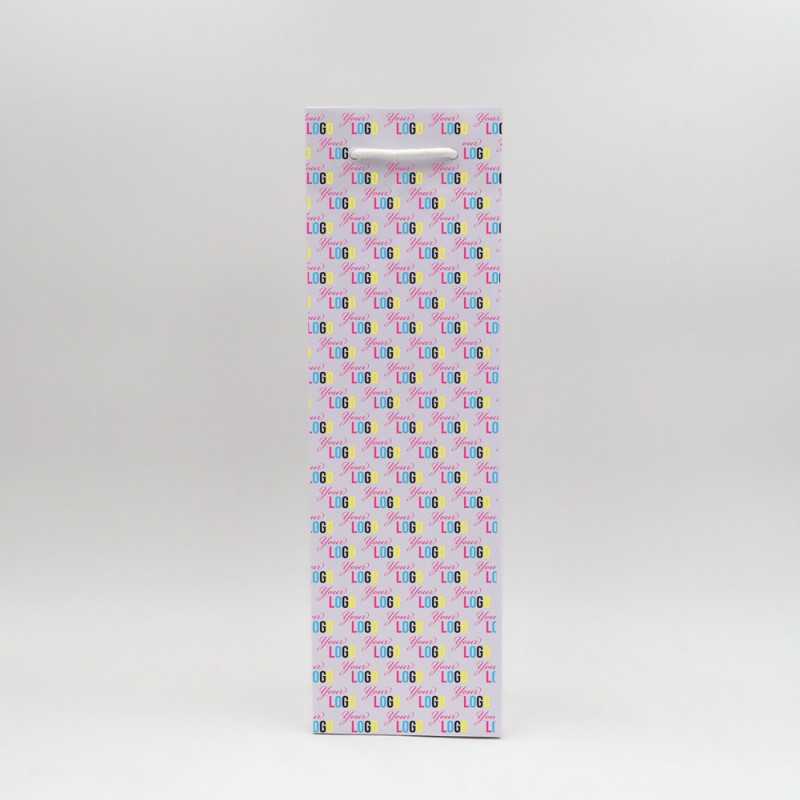 Indeed, on our different models of paper bags, it is possible to put your logo and your colors and thus create a personalized packaging according to your desires and needs. These printed paper bags will allow your product to stand out thanks to its unique design and in limited quantities. It is possible to order a small number of bags, just as it is possible to order several hundred printed paper bags. The gift paper bags offered are original and qualitative, but also recycled paper bags.
silk paper
Personalized tissue paper can fulfill different roles within Christmas packaging. On the one hand it can be used to wedge bulky products into a Christmas box. On the other hand, this printed tissue paper can also serve a real packaging function. You can use it to wrap folders, books or other fine products.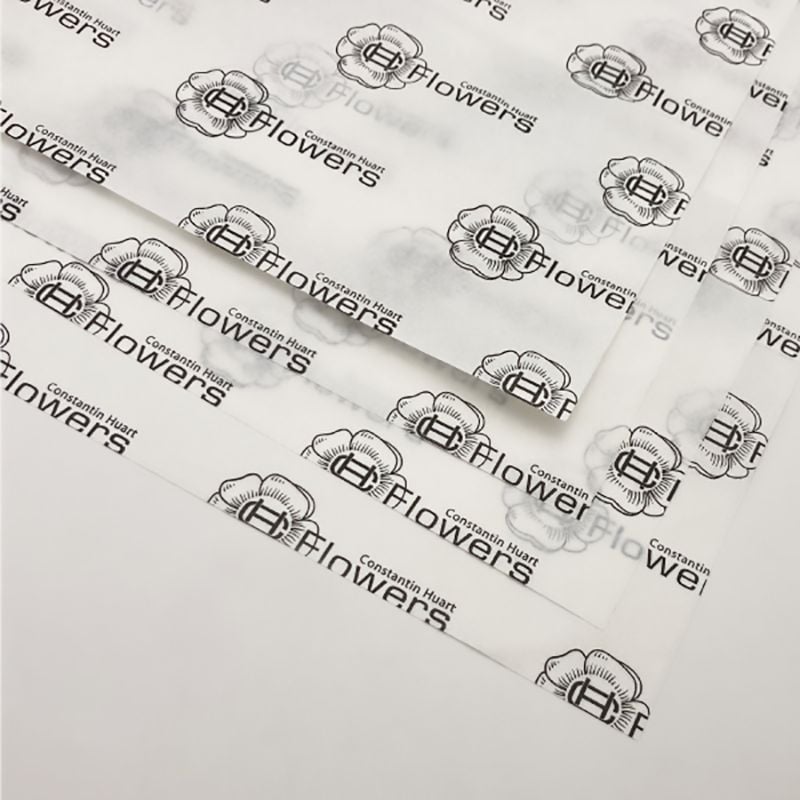 This ecologically responsible tissue paper is a real asset for your business with its elegance and finesse. This printed tissue paper secures your products in a discreet way, you can wrap your products in it. This personalized tissue paper can also be used as padding to fill your boxes and secure your delicate product, ensuring trouble-free delivery to your most valuable customers. This personalized tissue paper will be appreciated by your customers when unboxing their favorite products from your store. The printed tissue paper will be recognized by your customers and will be a guarantee of quality. It is important for a company to develop its visual identity, this natural tissue paper will help you increase the recognizability of your business.
4) Customize your Christmas bags
By opting for a personalized bag you offer your customers the possibility to surprise their loved ones. Moreover, by creating an appreciable bag with a Christmas theme, your customers have the possibility to modify it to their taste, as this person does.
You will be able to bring a last personal touch by adding a small note to the customer…
5) Event packaging
Event packaging is intended for special occasions. You will find several proposals of thematic packaging that can be used for this occasion. Surprise your customers by opting for a unique seasonal packaging and differentiate yourself from the competition.
Published on 2020-10-27 13:36:08