At Centuryprint, we have designed a significant amount of packaging adapted for the food sector. With the crisis we have been going through, we are aware of the real challenge that any caterer, chocolatier or any other business closely or remotely related to the food service sector has to face today in order to revive the activities that have been idling for many months.
Our priority is to focus on ecologically responsible luxury packaging in order to allow you to have a coherence with the qualitative products you offer. We offer fully customizable luxury packaging to showcase your brand name in addition to your delicious products.
We pay attention to the latest regulations to ensure that you have a legally compliant product that will not go unnoticed by your loyal customers. With the services we offer, you will have the opportunity to showcase your products in luxurious ways.
For one of our projects with the Luxembourg artisanal chocolatier Genaveh, we developed a 100% customized box, with paper liners that are in direct contact with their delicious chocolates. In addition, we created a window made of PLA, also known as polylactic acid, which is obtained from wood.
By replacing the wedging with cardboard paper and a window with environmentally responsible plastic, we manage to do without the use of traditional petrochemical plastic. This allows us to create a luxurious product, all 100% biodegradable.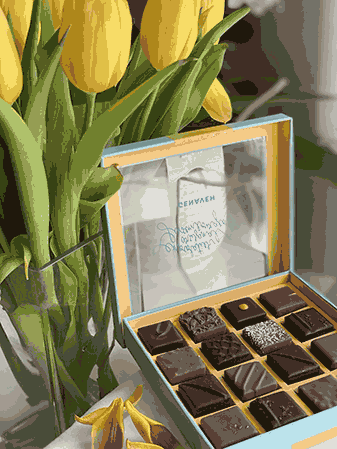 Luxurious projects with total customization are achievable with our team of designers located in Belgium, in Brabant-Wallon to be more precise. It is in our workshops in Villers-la-Ville that our teams work in order to realize your customization projects. For any request for a total customization project (>1000 units), we will be happy to help you by email info@centurybox.be or by phone at +32 71 87 49 13.
It is also possible to customize a generic product in a very simple way from our website centuryprint.eu from 50 units! Online customization is very easy to do thanks to our 3D preview system that allows you to have a quick and realistic preview of your creation in real time.
We also have Postpack shipping boxes that are highly appreciated by our customers. This customizable box is, in addition to being qualitative, 100% recyclable and biodegradable. By being delivered flat, your high-end box will save you a significant amount of space in your storage area. Its intuitive and glueless assembly allows you to have a single component box that was designed to wrap our Wonderbox magnetic luxury box and Hingbox.
We created this concept in order to offer our clients the opportunity to create a unique customer experience for their own client. This was also thought out with sustainability in mind. By having a shipping box that is perfectly compatible with the size of your package, we manage to decrease the empty space that is unnecessarily transported in planes and trucks. Therefore, the space available in the means of transportation is used in a much more efficient way, making the world a better place.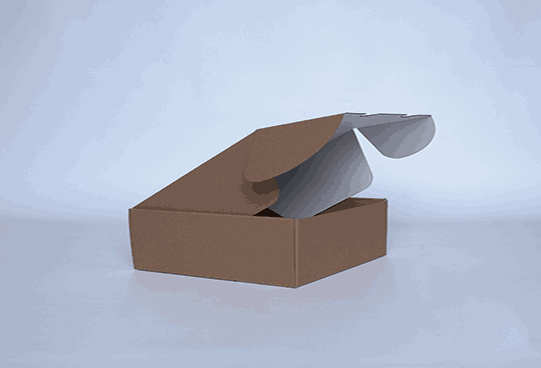 It is also possible to go one step further with our Postpack, which is also 100% customizable from 1000 units by contacting us on info@centurybox.be or by phone at +32 71 87 49 13. Let's take the project we did with the Luxembourg artisanal chocolatier Genaveh.
We created a high-end box for them that allows for a sense of wonder when opening it. The magic happens when the box is opened, as the personalization is only visible once opened, making the box completely neutral from the outside, and therefore, decreasing the risk of theft.
We have been fortunate to create an amazing variety of fully personalized projects. Over the years, a trend seems to be emerging with many requests for fully customized advent calendars. It is with great pleasure that we have had the opportunity to meet the needs of many customers with this advent calendar customization.
For any request for a total customization project (>1000 units), we will be happy to assist you by email info@centurybox.be or by phone +32 71 87 49 13. Below, find an example of a high-end calendar made by us for the famous food company specializing in olive oils and its by-products Oliviers & Co.
We have one last sumptuous product that will be perfect for your finishing touches which is none other than the customizable tissue paper. The ability to print your logo on such a delicate paper is a purity that shows your total dedication to your valued customers.
In addition to protecting your products, you will once again display your brand in a classy way. Different sizes are available for our tissue papers as well as many printing colors. Take advantage of this luxurious opportunity without delay.