The packaging is the most important element when sending a package. Very often, receiving a package is always a joyful moment for a customer, but also a dreaded moment because of the possible physical damage incurred during the journey of the package. It is indeed frequent that packages are damaged or even stolen. These risks are unfortunately real, but can still be greatly limited thanks to high quality packaging.
In addition to this fear, there is another aspect that is paramount for merchants. This aspect is that of customer experience. It is indeed crucial to make a good first impression when the package arrives. Unlike an ordinary purchase in a store, a customer will not talk to an employee, he may not know the history of the product, he is not immersed in the universe of the brand. It is therefore necessary to succeed in creating this universe around the product through the packaging, which comes to compensate for the mentioned shortcomings.
To meet these different challenges, at Centuryprint, we are constantly working to offer our customers, products that are aesthetically different from the competition by their superior quality and personalization as well as with their resistance and environmental consideration.
First of all, it is important to know that a package usually carries a lot of empty space, that is to say, it contains an object that takes up very little volume compared to the volume of the package. It is therefore necessary to find a package of a suitable size in order to limit the environmental impact of inefficient transport. Once this package is found, you need a package that will withstand any mishap during transportation in order to protect your beautiful package and objects contained therein.
For this, we have developed the ideal solution used by a large part of our customers. It is a combined use of the Wonderbox premium magnetic boxes and Hingbox, with a Postpack shipping box. Using these two boxes together allows for a very compact and therefore incredibly accomplished and durable package. The personalization of both boxes allows you to create a real story around your product, with a double opening that allows a real immersion in the universe of your brand. Below is an example of a strong box used by our customers to send brochures or important documents with an A4 size Hingbox inside. The photos were taken after receiving the package without any damage.
.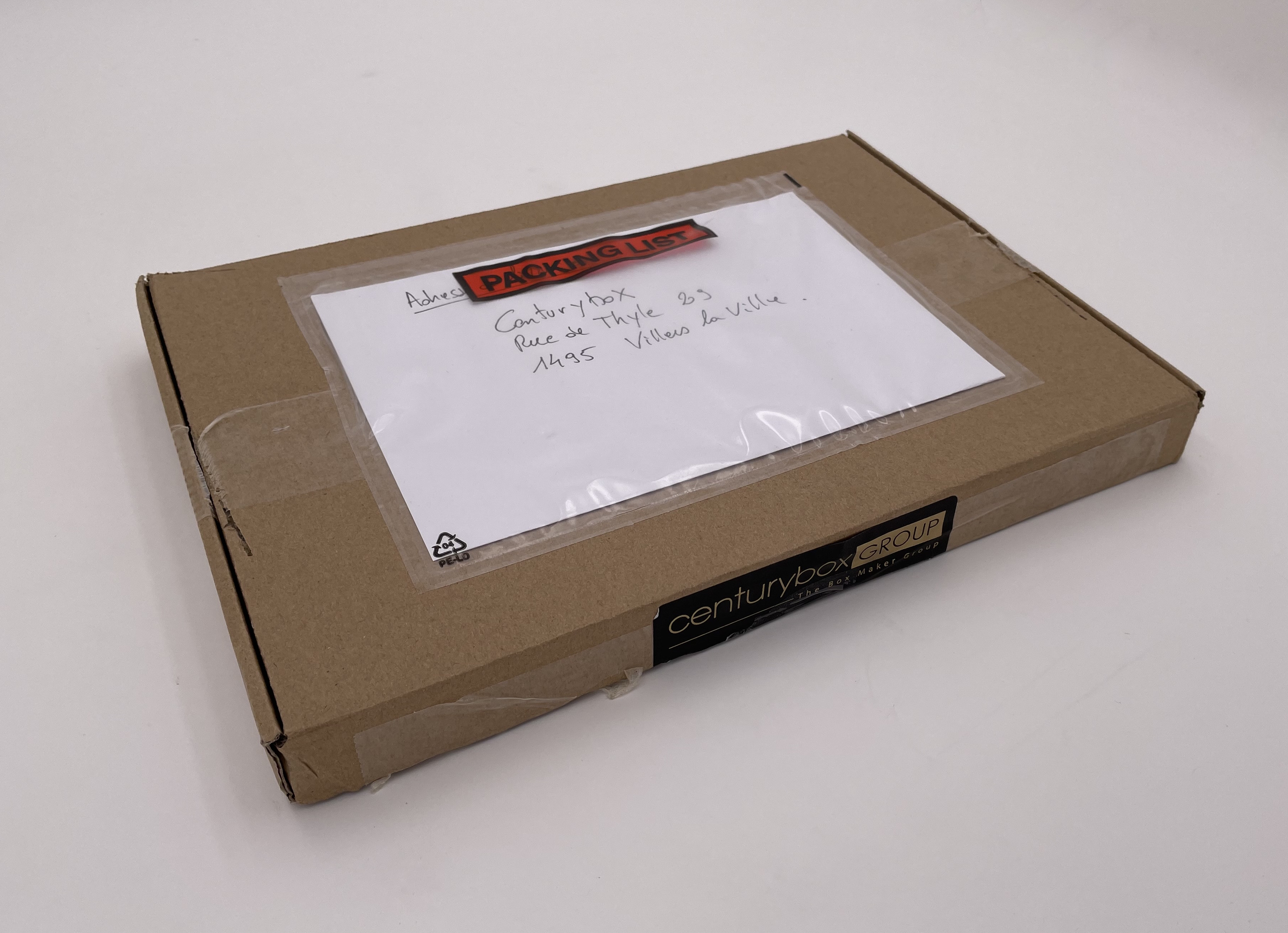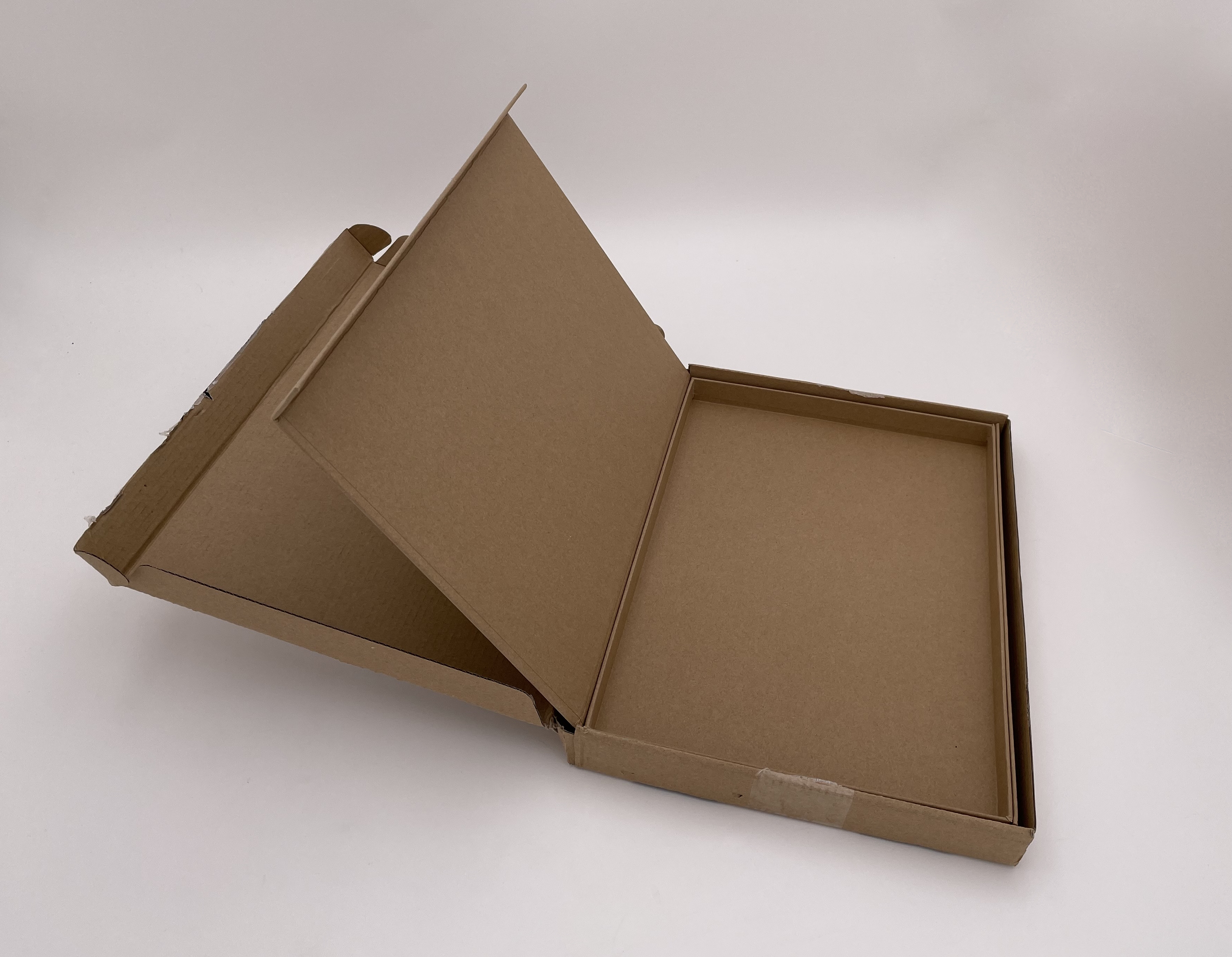 In this short video, we show you how we easily put together this heavy-duty kraft paper box combination
As you can see, this double box allows you to stop worrying about shipping that will protect all of your items and documents for the duration of the trip.
Another considerable advantage is in the environmental aspect. Our boxes have been worked to have minimal environmental impact. In fact, we have made sure to have single component boxes when possible. The Postpack, for example, is made only of kraft paper. This material is 100% recycled and recyclable. Let's also add that by being delivered flat, they are not very bulky and therefore have a smaller carbon footprint than boxes that are transported already assembled. In addition to that, by being very resistant, your personalized boxes will be without any hesitation reused by your customers for other purposes, whether it is for storing documents, jewelry or shoes, your logo will be present in the daily life of your customers.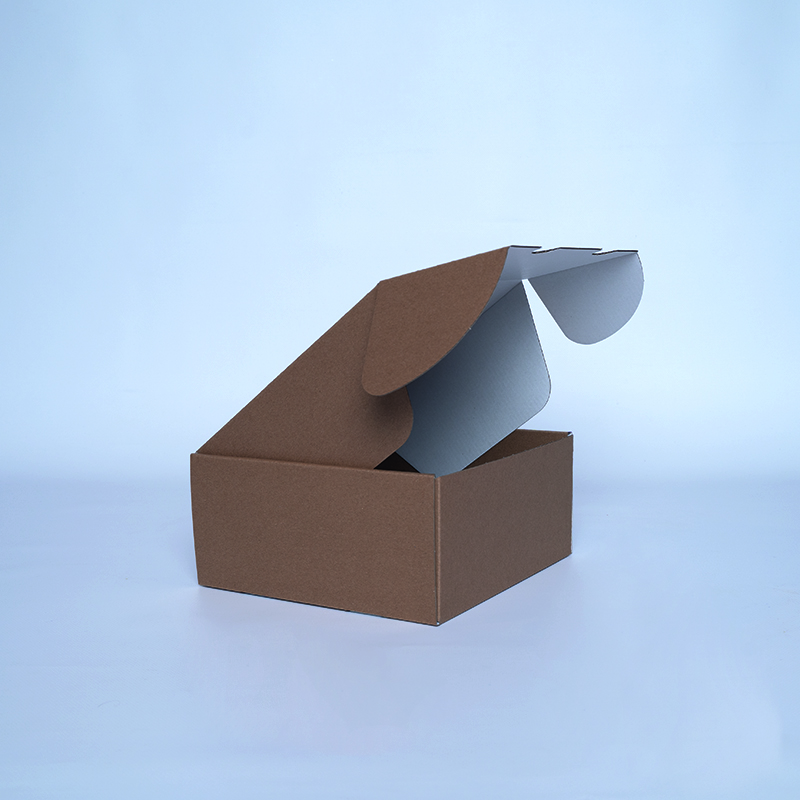 Customization of our high-end boxes is possible starting at 50 units, making these luxury packages accessible to small businesses. Available in a variety of sizes (find a Postpack suitable for the Wonderbox, larger than a Hingbox, below), our luxury shipping boxes and magnetic boxes will save you time and money. By arriving intact, the merchandise inside your package will not be damaged and will not be returned to you abusively by some customers. In addition, by finding box sizes that completely fit your needs, you will save on the costs incurred with oversized packages
So we are proud to be able to help you design your luxury packaging that is both durable, environmentally responsible, personalized. Centurybox will be happy to help you build a brand image with your customers, delivering in just 15 days. This is made possible by the largest stock of luxury packaging in Europe that we have next to our offices in central Belgium. Don't hesitate to contact us for any personalization project on info@centuryprint.be or +32 71 87 49 13 or by mail at info@centurybox.be if you want to realize a total personalization project (size, material, printing, ...).