In this article, we propose you to know us better. You will discover more about the team, our values, our offices and our workshops where we realize all your projects of personalized high-end packaging.
Who are we?
We are a small Belgian company that employs about 15 people. Our offices are located in Villers-la-Ville, a small municipality that is famous for the remaining ruins of the Villers Abbey. Our offices are located 5 minutes away from this wonderful building that started to see the light of day in the 12th century!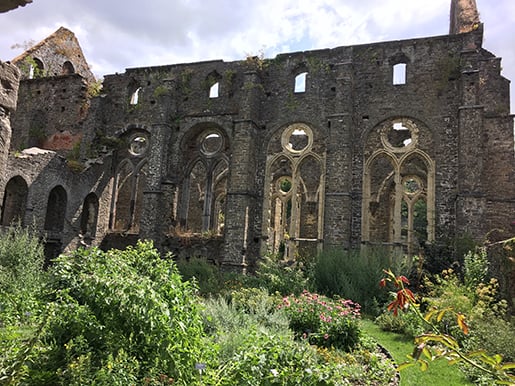 Our offices
So our offices are located in Villers-la-Ville, and it is at this same location that we have all of our packaging stock. This is a big advantage for us as well as for you. Indeed, by having all our stock at hand, we can respond very quickly to your requests. All we have to do is to take the requested article and to proceed with the printing which is done in the same building for hot printing, debossing and digital printing. It should be noted that the stock of high-end packaging that we have is simply the largest stock of its kind in Europe.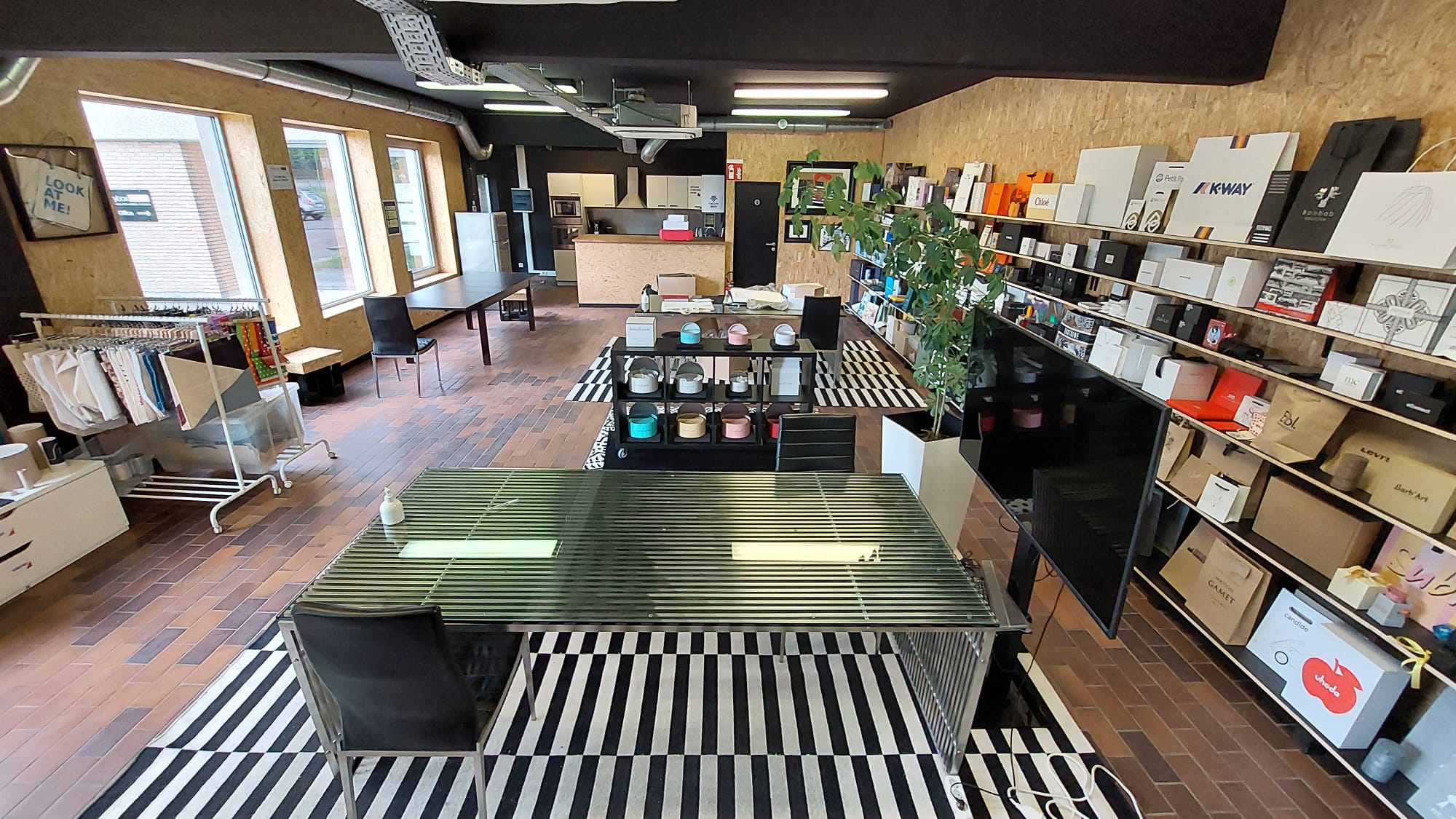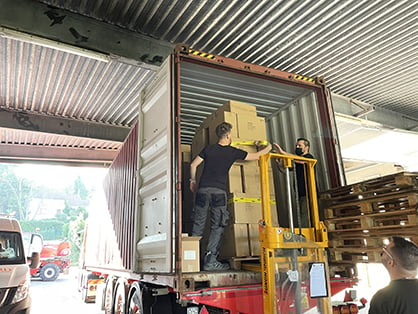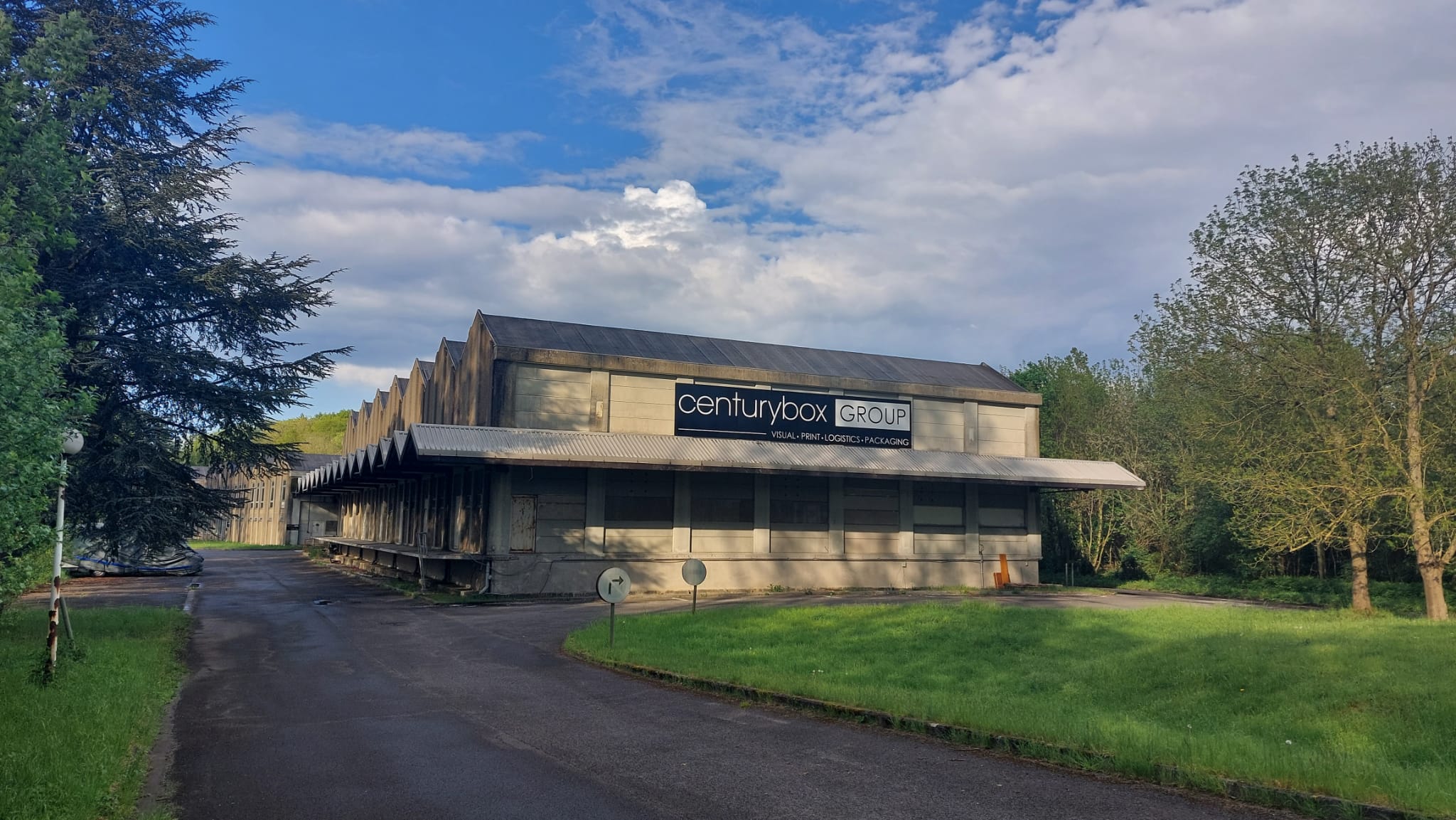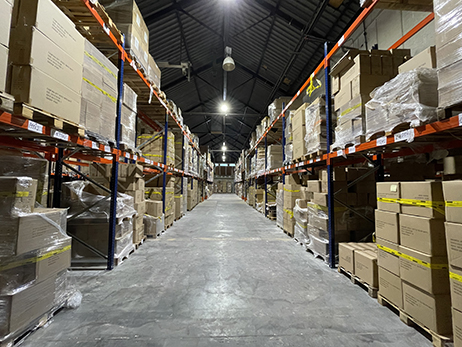 The different prints we do for customizations
If you opt for digital printing, also known as digital printing, it will be Marie and Damien (seen in the photo) who will take care of you. They will receive the items you ordered and they will proceed with the personalization.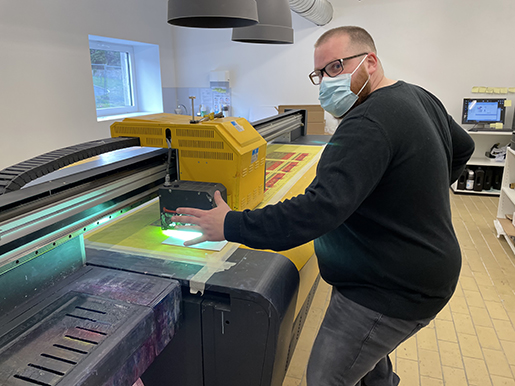 In this workshop, it is an ink drying thanks to UV that is projected from the yellow box. This drying is thus done thanks to the passage of this light source that you can see on the second photo. To better understand, here is a video we made in our workshop in Villers-la-Ville during the digital printing of a magnetic box.
Find below an example of a digitally printed high-end magnetic box. The result is bluffing by its precision and its quality.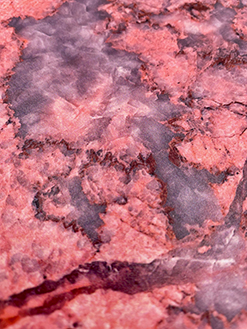 In the room across from the digital printing workshop, we have the workshop where we do the hot printing. Here, it is Zbigniew and Anaïs who take care of your order. To print the visual you have requested, we have to make what is called a cliché, which is a magnesium plate on which your visual is embossed. You will find two examples of clichés in the following pictures.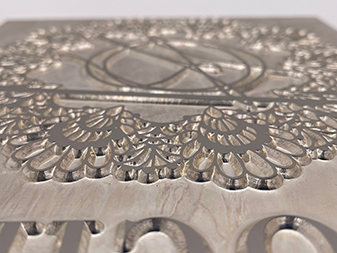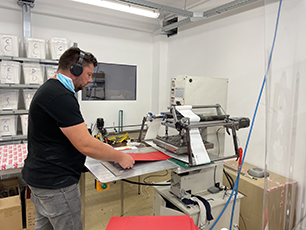 Retrouvez sur cette photo notre collègue Zbigniew qui procède à l'impression à chaud de boite Wonderbox rouge
In this short video, you can see the whole process in the video below filmed in our Belgian workshops.
In addition to the shiny side that this metallic film comes with, a slight negative indentation is now present on your packaging. This gives a very luxurious look to your box. Find an example below that we made for the soccer club OGC Nice.
We also practice debossing, which uses the same printing technique as hot stamping but with the only difference that no metallic film is placed between the plate and the cardboard, there is only a negative relief that comes to be printed on the packaging. Find an example of debossing that we have done in our workshops.
As for screen printing, it is Belgian workshops about twenty minutes from our offices that take care of it. The workshops specialized in screen printing are indeed located in Nivelles. This also allows us to respond quickly to any particular request for screen printing for luxury packaging. Regarding offset printing, this is not done in Belgium but elsewhere in Europe for logistic reasons.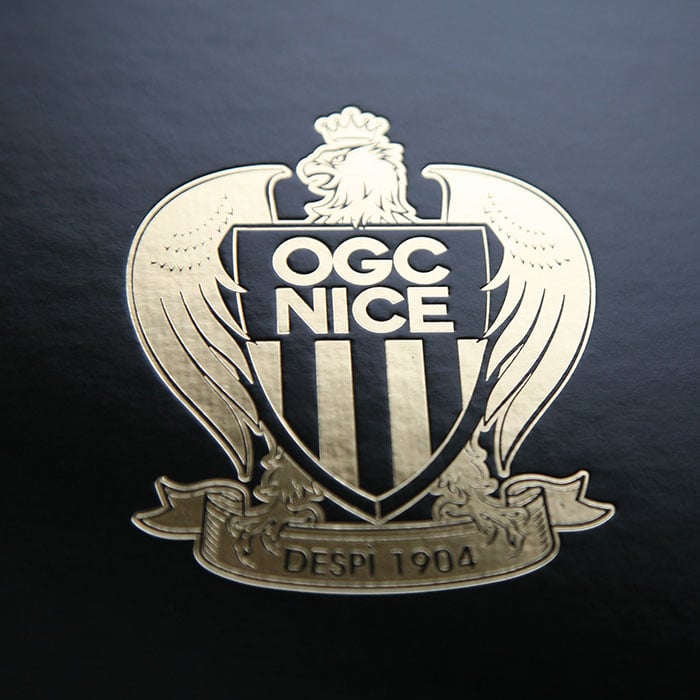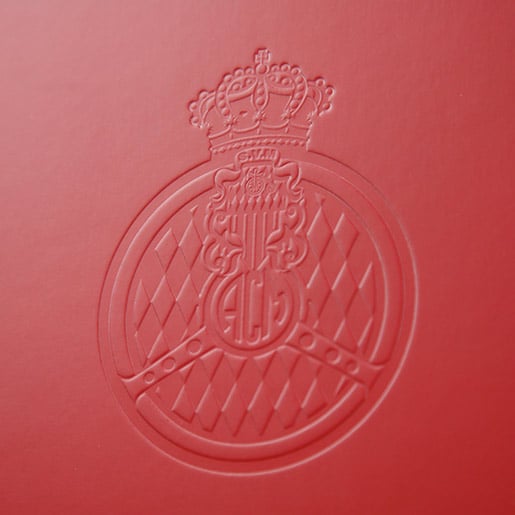 Our values
Existing since 1988, we have developed strong values over time. The first one is that of a Belgian know-how that must be valued. A successful packaging is not created in 5 minutes on a site that is located on the other side of the world. It requires time and human investment. You have to know the product you are selling, and this is one of our strengths today, we know our entire catalog and customer requests inside out. By the way, did you know that it was Centurybox who invented the 22*22*10 format of the Wonderbox magnetic box used worldwide today?
Our small Belgian team is therefore at the forefront of knowledge by working with more than 60 countries!
Putting the customer at the center of our concerns is also a value that is dear to us. If we work so hard today, it is to maintain quality and meet your needs exactly. We are aware of the place of packaging in a gift, it is an integral part of the experience. That's why we have to be impeccable in order to satisfy all your needs.
A quality service by delivering you quickly is part of our job. In the digital age, we are used to having everything we want very quickly. We have seen this especially with containment where online shopping has exploded. People getting many items delivered to their homes, not wanting to wait. It's the same with your custom packaging. There's no reason you should have to wait months to receive your order. We commit ourselves to deliver within 2 weeks after your order, and this, from 50 units! Feel free to contact us at +32 71 87 49 13 with any questions, we will be happy to help.