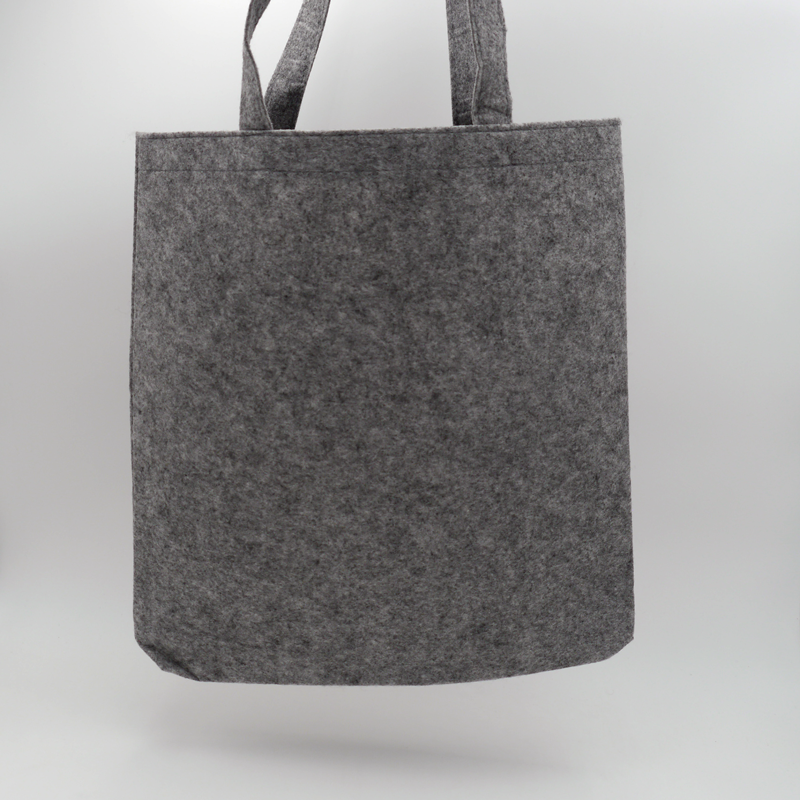  
Note: the color calibration may be different depending on your device (computers or smartphone). Product descriptions regarding colors, materials and finishes are established by contractual rules. A tolerance is applied for visual representations.
Choose your customization mode :
Offline customization (if you are a professional graphic designer)
Recommended only for graphic design professionals and users of software such as Adobe Illustrator or Inkscape. Download the template, create the graphic and upload your design using our module.

Online customization (easy solution for everyone)
We created a software that allows you to customize your packaging quickly and easily. An innovative and safe web solution conceived to design your packaging directly from your computer, even if you are not a professional graphic designer. Take control!
41x41 +7 CM | TOTE FELT BAG | SCREEN PRINTING ON ONE SIDE IN TWO COLOURS
Authentic, trendy and timeless, the reusable felt bag is equipped with long handles 52 cm long and 3 cm width. Light but very resistant (320 g/m²), it ensures safety and quality. It has a bottom of 7 cm but no side gussets. 
1° I choose my combinations options :
Upload File(s)