Transforming a standard shipping box into an exciting puzzle box is the challenge taken up by Wild Box. The French designers behind this idea have managed to break the codes of the bulky and boring shipping box into an intriguing and enigmatic box perfect for gift giving or surprise.
Their concept is very simple because you just have to get this gift box which will be delivered with an open lock. Then you insert the gift you want to give and seal it with the lock. The box is now ready to be offered!
The person who will be offered this unique gift will end up with a double gift. The first one is inevitably the gift that you have placed inside the box, but also a unique puzzle box that must be deciphered in order to find the right combination of the lock. This provides an unforgettable experience and moment when opening the gift.
To realize these qualitative boxes, Wild Box calls upon Centurybox to make a 100% customization of a Postpack box, while bringing modifications to make this piece unique.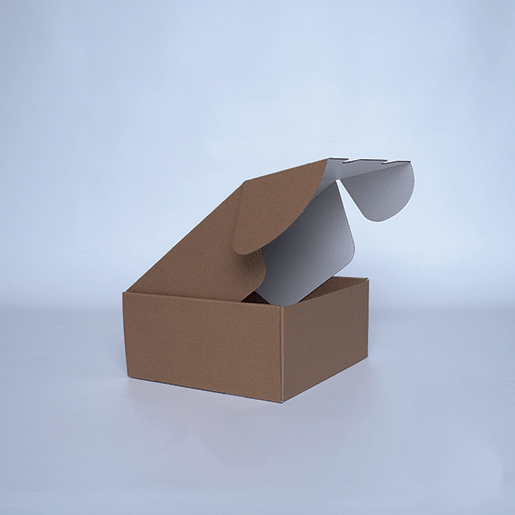 The first difference is in the dimensions of the box, which have been reworked. This precise size (20 x 15.5 x 10 cm) is indeed not sold identically on our Centuryshop (generic products) and Centuryprint (personalized products) sites. So the size was custom made for this maritime themed box.
Secondly, it's a box printed on its entire surface, something that is not possible on Centuryprint. So they turned to Centurybox, which allows for full customization starting at 1,000 units. The printing technique used is offset printing, a printing that originated at the beginning of the 20th century and is the most widespread nowadays in professional printing.
The rendering of this box is fabulous, immersing us in the underwater universe of Jules Verne with this deep blue.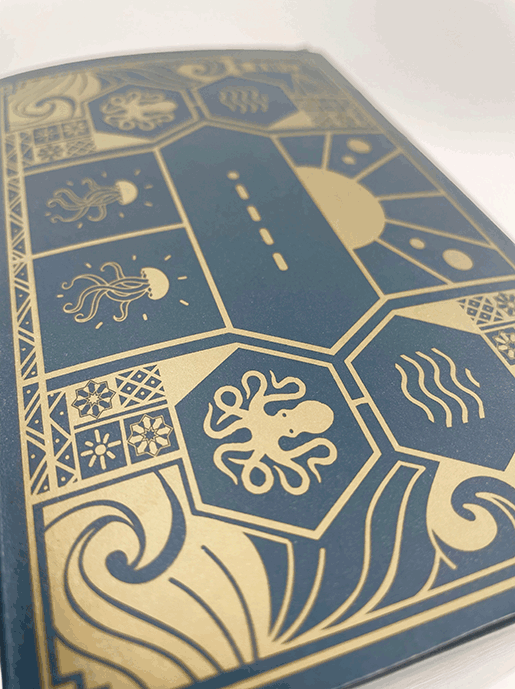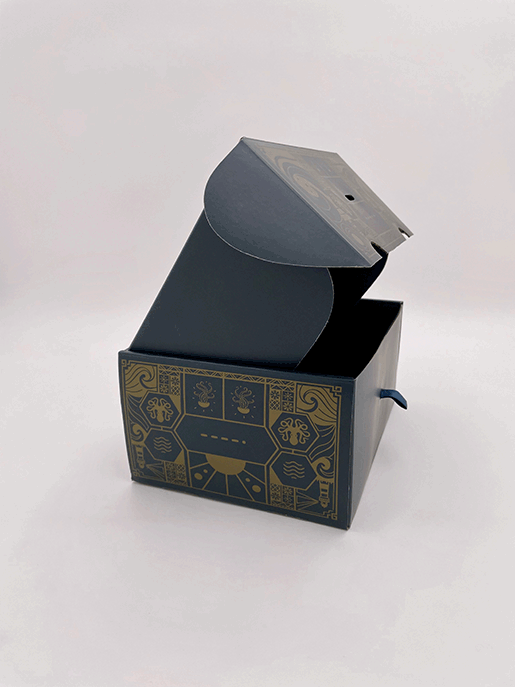 Finally a notch was created in order to pass a ribbon that can be sealed, giving this unique concept to a box that was originally created by Centurybox to be used as a shipping box.
After the success of the Nautilus box, Wild Box reinvents itself with a new box that works with the same puzzle box principle, but this time with a completely different theme: Japan. The 2021 model is called Hanami, referring to the spring festival at the end of March/beginning of April, when the cherry trees in Japan bloom majestically. In order to solve the riddle, you will therefore have to immerse yourself in a colorful and very successful Japanese universe.